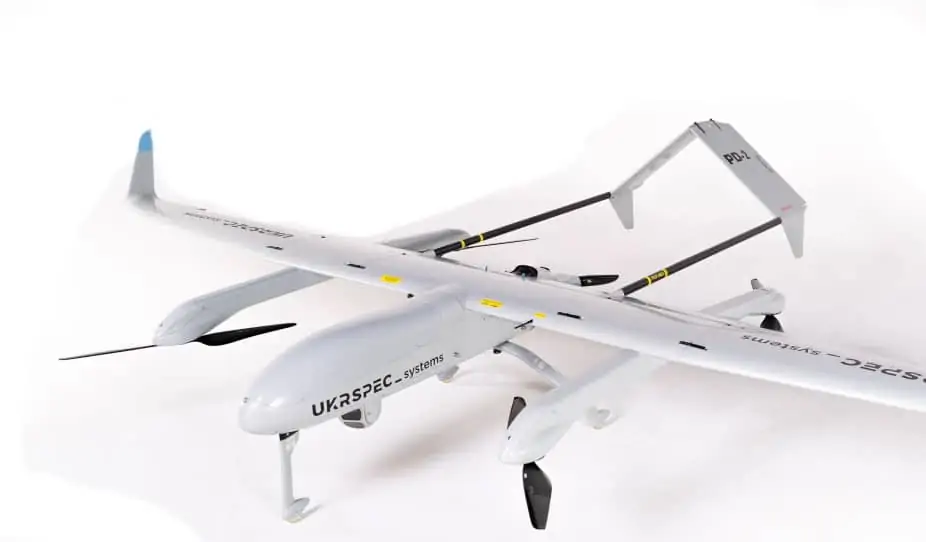 Ukrspecsystems has successfully flight tested an enhanced datalink on its PD-2 UAS (unmanned aerial system). The datalink provides a range of almost 200 km for both video and telemetry data.
The PD-2 UAS is a versatile modular fixed-wing platform designed for a variety of both civilian and military applications. With an endurance of over ten hours and a maximum payload weight of 19 kg, it can be equipped with a range of payloads to support surveillance, inspections, aerial photography, agriculture, search and rescue and more.
The successful flight demonstrated the platform's ability to provide the essential capability of maintaining a stable connection with the ground control station over significant distances. Full HD video transmission in conjunction with reliable communication was available throughout the entire flight, and the ability to switch between two communication channels in case of jamming was successfully established.
The unmanned aircraft was able to achieve this thanks to its tracking antenna system, which is available for purchase as a turnkey solution.
Watch a video of the test flight below: