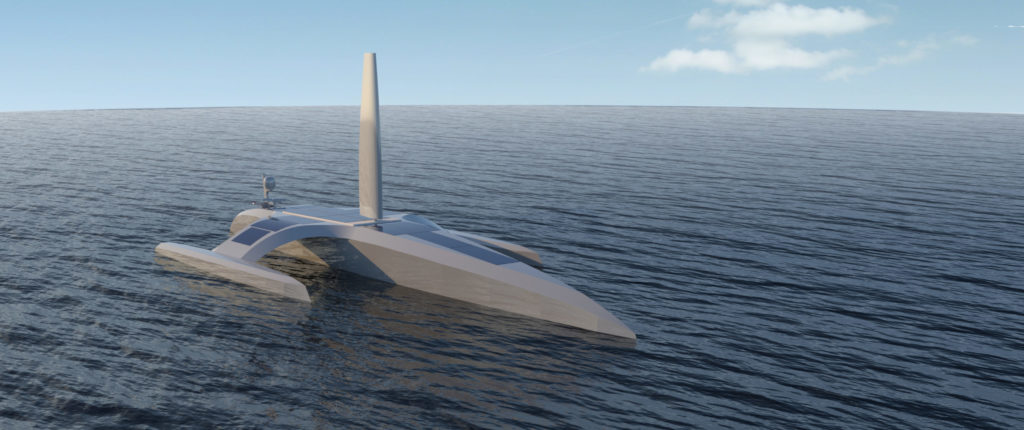 Marine AI, a specialist developer of cognitive artificial intelligence (AI) technologies for marine and maritime applications, has partnered with Unmanned Systems Technology ("UST") to demonstrate their expertise in this field. The 'Silver' profile highlights how their sensor-driven edge AI software for unmanned and autonomous surface vessels (USVs/ASVs) can be used to enhance safety and provide more efficient route planning.
Guardian Autonomy uses advanced edge AI to provide unmanned vessels with robust autonomy capabilities. Combining real-time weather, current, AIS and sensor data with state-of-the-art computer vision and modelling, it automatically makes course, speed and direction decisions that maximise safe navigation and fuel efficiency with full regulatory compliance.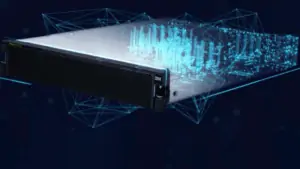 Based around IBM's Power AI deep learning technology and IBM Edge computing, Guardian Autonomy uses scalable sensor analytics and a flexible modular approach that allows us to easily adapt to customer-specific requirements such as use-case specific rulesets for the hybrid AI.
Guardian Autonomy provides collision avoidance, weather avoidance, efficient route planning and full autonomous operation for unmanned maritime vessels, all underpinned by safety-first design. Fully compliant with COLREGS (International Regulations for Preventing Collisions at Sea), the AI software computation is performed on board the vessel, thus vastly reducing satellite bandwidth requirements. By default, each real-time Decision Report sent by the system from ship to shore includes only the data relevant to the parent decision, making the platform ideal for limited-bandwidth applications.
Guardian Autonomy also takes advantage of IBM's Edge secure connection technologies, providing complete end-to-end encryption of all data transferred between ship and shore. The platform is built on the backbone of a highly secure and resilient operating system that has also been deployed globally in critical financial and infrastructure projects.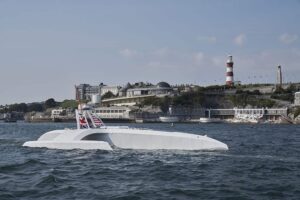 Guardian Autonomy is being proven on board the Mayflower Autonomous Ship (MAS), a ground-breaking USV that will undertake one of the world's first autonomous transatlantic voyages. The Mayflower will use AI, cloud and edge computing technologies, including Marine AI's Guardian technology, to navigate autonomously and detect and avoid potential hazards.
To find out more about Marine AI and their artificial intelligence technologies for USVs and ASVs, please visit their profile page:
https://www.unmannedsystemstechnology.com/company/marine-ai/