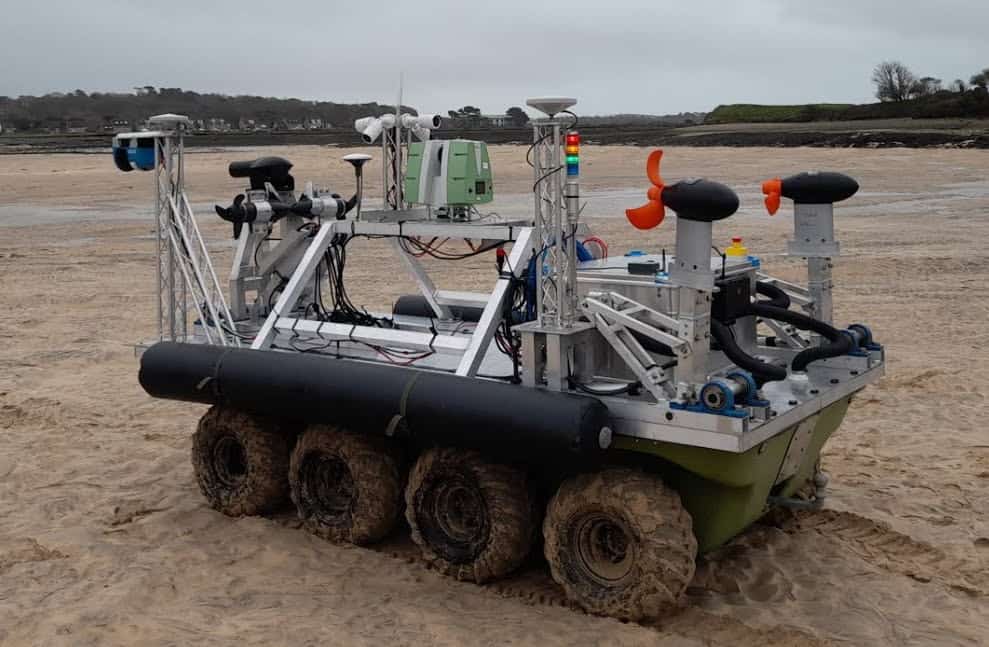 Dynautics, in partnership with Ultrabeam Hydrographic, is currently developing a remotely-operated reconnaissance vehicle that will help British Army troops safely and stealthily cross water obstacles in enemy territory. Ultrabeam was awarded one of five contracts for the project, known as 'Map the Gap'. The project is funded by the UK Ministry of Defence's Defence and Security Accelerator (DASA) and run on behalf of the Defence Science and Technology Laboratory (Dstl).
In order to identify suitable water crossing points, Royal Engineer reconnaissance troops must currently survey both banks of the river, exposing them to danger as well as risking compromising the operation by signalling interest in that location to the enemy. A remote system could perform this hazardous task without the need to put personnel in harm's way, and would also allow more crossing locations to be surveyed while providing opportunities to surprise the enemy.
With this contract, Ultrabeam aimed to demonstrate that its Argonaut autonomous and amphibious hydrographic survey vehicle can meet the requirements of this challenge. Dynautics' key task was to modify its MicroSPECTRE autopilot hardware to drive the Argonaut. This included the consideration of joystick-based remote operation, the ability to follow a straight-line heading or pre-planned mission waypoints, steering, heading control and track keeping both for land and waterborne operations, and collision avoidance measures.
MicroSPECTRE provides tight heading and speed controls, track following (including event management at waypoints), vehicle following, collision avoidance, attitude and depth control as well as hovering and dynamic positioning. Traditionally used for marine vessels such as unmanned surface vessels (USVs), adapting MicroSPECTRE for an amphibious UGV (unmanned ground vehicle) was a new challenge for Dynautics.
Following a successful first phase of testing, the second phase of the Map the Gap project has now been launched, with Dynautics continuing to work closely and collaboratively with Ultrabeam Hydrographic.
Henry Robinson, CEO of Dynautics, commented: "We thrive on new integration challenges to existing systems. The team had never attempted to control a vehicle both on land and in the water before, but we were able to adapt our SPECTRE Autopilot quickly and effectively. It goes to show really how robust and capable our solutions are."
Watch a video of the Phase 1 Argonaut trials below: