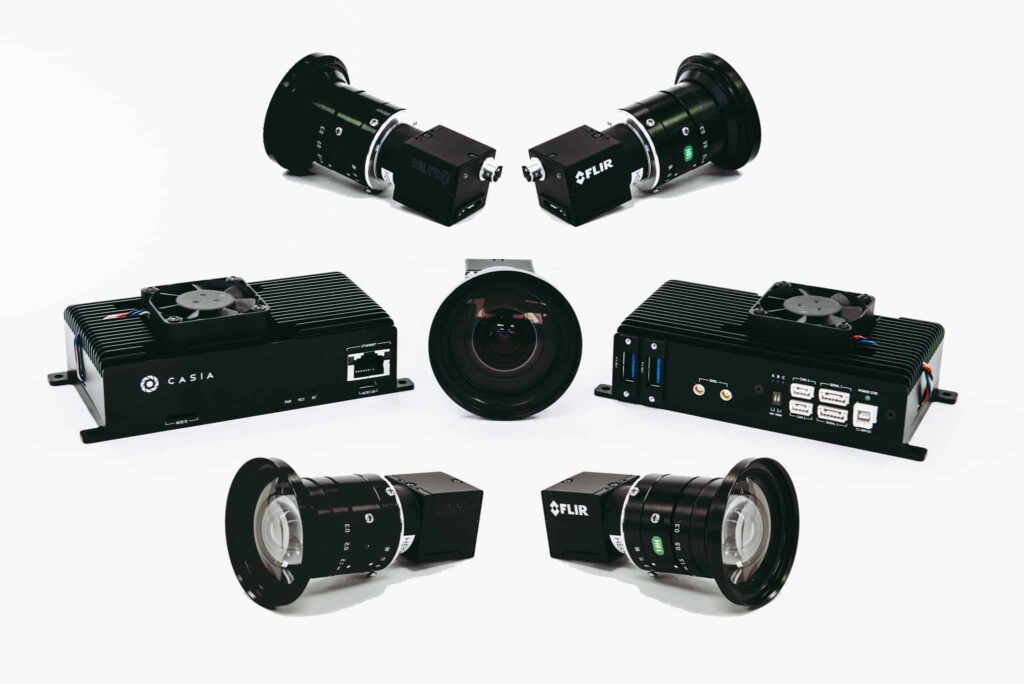 Iris Automation has successfully secured $13 million in venture capital funding to further the development of advanced detection systems used to help provide Detect-and-Avoid (DAA) capabilities and Beyond Visual Line of Sight (BVLOS) that enable safe commercial drone operations. The funding includes follow-on investment by Bessemer Venture Partners, Bee Partners, OCA Ventures, and new investors Sony Innovation Fund and Verizon Ventures.
Iris Automation will use the funds to expand the company's machine learning and AI capabilities and testing, and to improve and extend the detection and classification performance of its Casia system. These improvements will support expanded use cases, operational environments and aircraft compatibility.
The company will also continue to participate in the Federal Aviation Administration's BEYOND program, which focuses on enabling BVLOS operations with UAS to advance airspace integration. BEYOND will demonstrate operations that are repeatable, scalable and economically viable with specific emphasis on infrastructure inspection, public safety operations and small package delivery.
The investment reflects the continued growth at Iris Automation, with the company recently conducting a live drone flight demonstration for the City of Reno Fire Department with its Casia collision avoidance system, under the FAA's UAS Integration Pilot Program (IPP). This closely followed Transport Canada also having issued the second Special Flight Operations Certificate (SFOC) for BVLOS flights in uncontrolled airspace to MVT Geo-solutions, who used infrastructure masking and Iris Automation's Casia system.
Jon Damush, CEO of Iris Automation, commented: "We are incredibly excited about this show of support from our current and new investors, particularly during this unprecedented global pandemic. We have always known that our approach to the problem solves a critical missing link for unpiloted systems, and plan to deploy this capital to further expand our capabilities and improve safety for unpiloted systems as global regulators work to integrate UAS into existing airspaces. The investment clearly illustrates investor confidence in growth of the sector and specifically Iris' role in the ecosystem."
David Cowan, Bessemer Venture partner and Iris board member, said: "We see explosive demand in energy, agriculture, construction, security and logistics for long-range and remotely operated drones. Iris' collision avoidance product, the only on-board, visual aircraft recognition system to receive government approval, provides a critical piece of air safety needed to unlock this enormous market."
Tess Hatch, Bessemer Venture vice president and Iris board member, stated: "One day drones will ubiquitously operate in our airspace making our lives safer, easier, and better, and Iris Automation is the key to unlocking the full potential of commercial operations. Enabling drones to fly beyond visual line of sight helps expand a myriad of operations from inspecting oil pipelines and railroad tracks to agricultural farms to last mile delivery, and makes all of those operations much more efficient and less expensive."
Gen Tsuchikawa, CEO and Chief Investment Officer at Innovation Growth Ventures and the Sony Innovation Fund (SIF), and Corporate Vice President at Sony Corp., said: "Iris Automation is pushing the innovation envelope by using machine vision and on-board AI to bring unparalleled safety to the unmanned aircraft industry, which will fully unlock the commercial drone market beyond visual line-of-sight. This further builds upon Sony Innovation Fund's drone investment thesis, and we believe the company's scalable technologies makes it uniquely positioned to usher a new era in autonomous aviation."