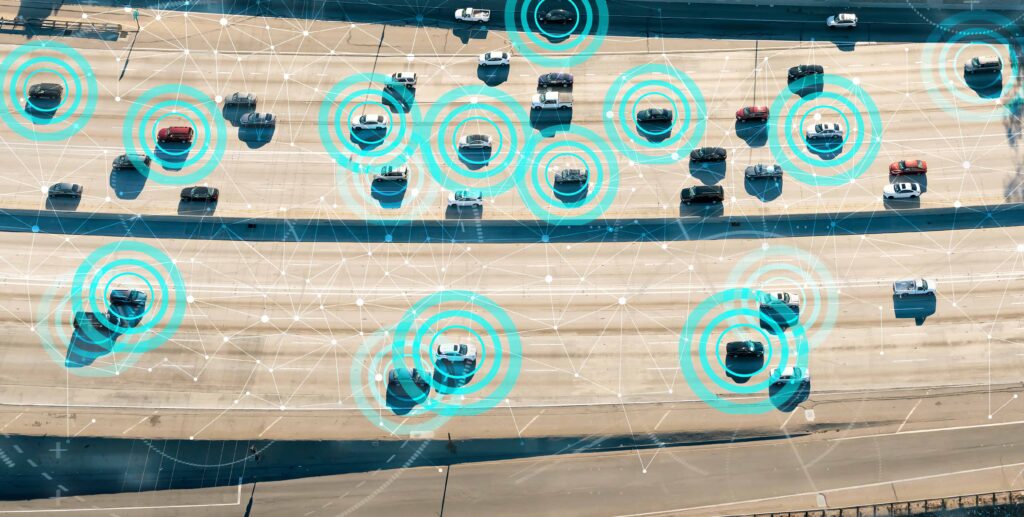 Flock Insurance, a company known for providing insurance and risk intelligence to some of the world's most advanced drone operations, has launched 'Flock Motor' a connected vehicle division providing motor fleet insurance to connected vans and cars.
Adhering to their broader mission of making the world a safer, smarter place, it seems Flock is gearing up to become the first company capable of insuring autonomous vehicles, both in the air and on the ground. Flock's 'real-time' approach to policy pricing, alongside integrations with vehicle telematics and flight management systems, means Flock is rapidly becoming known as the go-to insurer for connected and autonomous vehicles.
One employee who asked to remain anonymous told us: "The tech team and our actuarial scientists are working on some really advanced stuff. Along with integrations with vehicle telematics and flight management systems, they're modelling hyper-local crime and accident data to an insane level of detail. It's looking like in a couple of years the risk intelligence algorithm will be way ahead of everything else out there, fully equipped to insure autonomous vehicles like cars and planes."
Whilst the insurtech is known for insuring complex commercial drone operations, Flock Motor is a connected vehicle division, focused on bringing motor insurance up-to-speed with the automotive industry. Flock has already signed up its first motor fleet customers, inked agreements with leading telematics providers like Samsara and Geotab, and partnered with key insurance carriers including NIG, part of Direct Line Group.
Commenting on Flock Motor, CEO Ed Leon Klinger said: "We're excited to bring our data-driven approach to insurance into the rapidly evolving world of commercial motor fleets. Now more than ever fleet managers want flexibility from their insurers as their operations expand, contract, and change on a daily basis. With Flock Motor, we're doing away with the 'one-size-fits-all' approach to fleet insurance.
The Flock Insurance CEO went on to explain; "Every year, over one million people die in road traffic accidents. With Flock Motor, we hope to reduce that number, by providing real-time safety insights and incentivising safer driving. We believe that the insurance company of the future will not solely exist to pay claims when something goes wrong, but to help customers understand and mitigate their own risks, preventing accidents from taking place in the first place."
Flock's Risk Intelligence Engine uses real-time, third party, and proprietary datasets to help its customers access insurance prices tailored to the actual level of risk they are exposed to.  Maintaining its fully-digital approach to insurance, Flock's motor fleet customers will get access to an online dashboard where they can manage their policies and uncover insights into driver safety. Integrations with telematics partners and the Motor Insurance Database provides a seamless experience for customers, as well as peace of mind for Flock's underwriting partners.
Flock has analysed over 1.5m individual drone flights and already insures thousands of commercial drone businesses in the UK and Europe. Flock's drone customers include pilots flying for the BBC and Netflix and drone delivery firms, Skyports and Windracers. Alongside insurance, Flock's customers get given risk insights that have helped reduce drone flight risks by up to 15%.