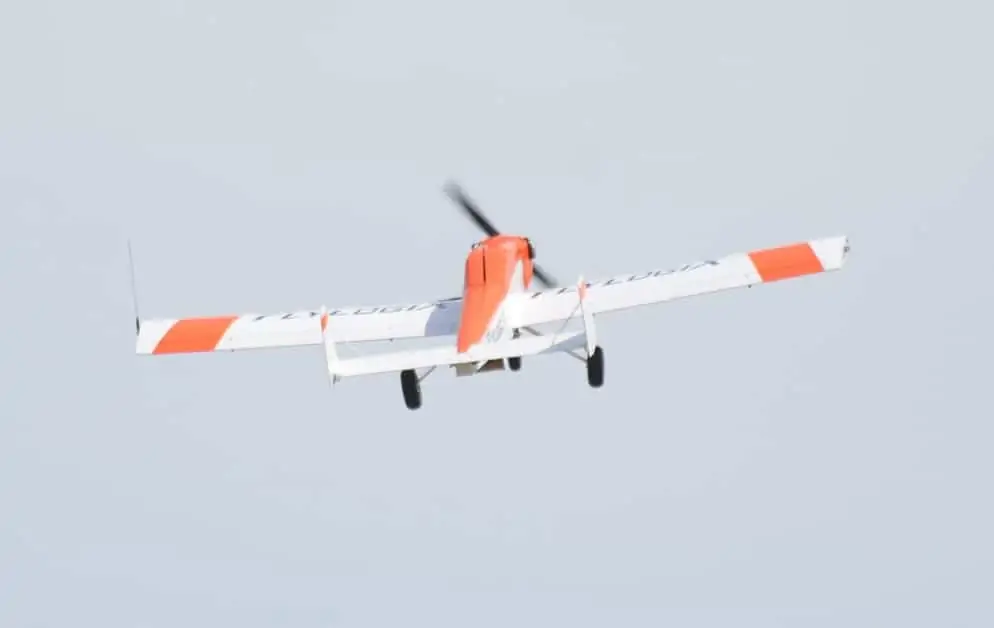 uAvionix' ping200X transponder and truFYX GPS receiver have recently been used by UAS (unmanned aerial systems) operators Flylogix to conduct Beyond Visual Line of Sight (BVLOS) drone operations in the North Sea. Flylogix is a provider of smarter, cleaner and more efficient solutions for applications such as agriculture and oil and gas inspections.
UAS operating without electronic conspicuity (EC) are largely invisible to manned aircraft, while those that are equipped with EC can see and be seen by other airspace users. The UK's Civil Aviation Authority (CAA) supports this idea that electronic conspicuity for UAS and manned aircraft is an integral part of safer, collaborative airspace.
Flylogix integrated the uAvionix ping200X ADS-B Out Mode S transponder and truFYX high-integrity GPS receiver into its UAS, and successfully gained regulatory approval for ambitious BVLOS flights across the North Sea. The combination of these two products provided enhanced safety that lead to approval of these flights. The mission could be observed by NATS Air Traffic Control via the NATS ADS-B and primary and secondary radar network in the North Sea. Helicopter operators traversing to and from nearby oil platforms that were equipped with TCAS or ADS-B receivers could also see the UAS and remain well clear of the operation.
The uAvionix ping200X utilizes a high-performance dipole antenna that provides both upwards and downwards transmissions encircling the aircraft with minimal impact from aircraft shadowing. Statistics from the Aireon space-based ADS-B satellite network for the ping200X indicate that transponders with diversity are not required for smaller UASs (Groups 1-3) with proper antenna installation. ping200X provides a reduction in size, weight, power, antenna drag, complexity, and cost when compared to the purchase, installation, and operation of a diversity transponder.
Ed Clay, Flylogix Operations Director, commented: "The uAvionix ping200X and truFYX GPS were a critical component of the Flylogix CAA Safety Case. The certification credentials of the uAvionix products were critical to gaining approval from both CAA and NATS."