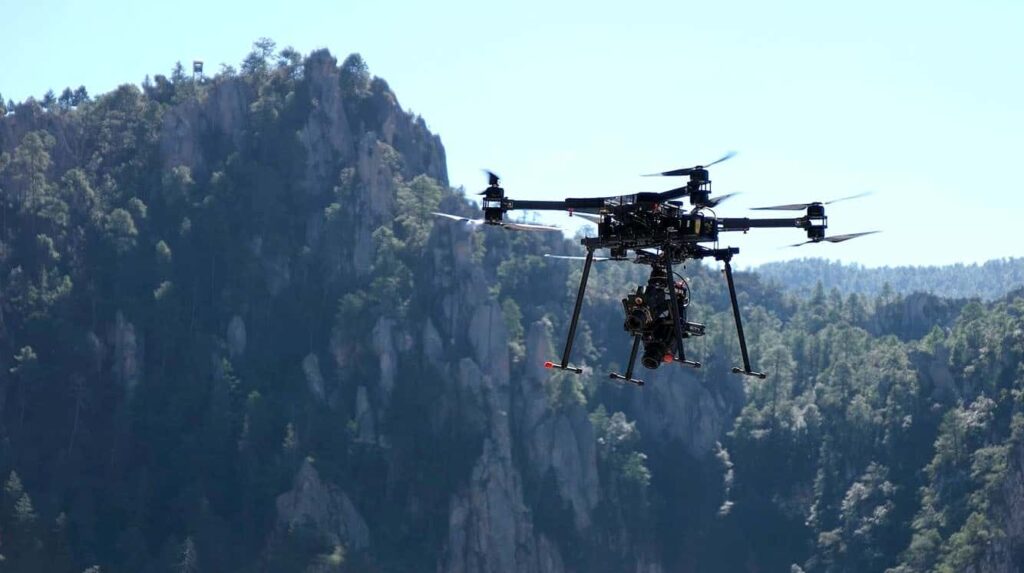 Iris Automation's Casia detect and avoid (DAA) system has been selected for integration into ZM Interactive's (ZMI) xFold industrial military-grade drones, allowing users of the drones to conduct Beyond-Visual-Line-of-Sight (BVLOS) operations.
Casia unlocks more efficient commercial drone operations by enabling unmanned aircraft systems (UAS) to fly Beyond-Visual-Line-of-Sight (BVLOS). It detects, tracks and classifies other aircraft and makes intelligent decisions about potential collisions, triggering automated avoidance maneuvers as necessary and alerting the drone pilot.
ZMI's advanced xFold multi-rotor drones are available in a variety of different sizes and configurations, for commercial, industrial, military and emergency response applications including aerial cinematography, 3D mapping and inspections, cargo delivery, and firefighting. The versatile platform features a frame that can be reconfigured as a quad, hexa, octo, or dodeca (12-rotor) platform in minutes, and a heavy payload capability of over 300lbs. xFold drones are the only FAA-approved airworthy drone at this level.
ZMI will provide the option of Casia integration into all of its drone platforms. The combined solution provides customers with an all-in-one package ready for advanced missions, including safe BVLOS operations.
Iris Automation previously conducted the first Part 107 FAA-approved BVLOS drone flights without a requirement for visual observers or ground-based radar. The FAA's approval for the flight was granted based on the utilization of the Casia detect-and-avoid system. As part of the partnership with ZMI, Iris will also offer ZMI customers who select Casia with regulatory support for Part 107 waiver writing and regulatory approval processes to secure the necessary permissions for their unique BVLOS drone operations.
Alexander Harmsen, CEO of Iris Automation, commented: "This collaboration between Iris Automation and ZMI allows xFold drone customers to use their drones to their full potential. Having drones pre-equipped with the option for advanced BVLOS capabilities is a basic requirement the industry will soon expect to see on all drones out-of-the-box."