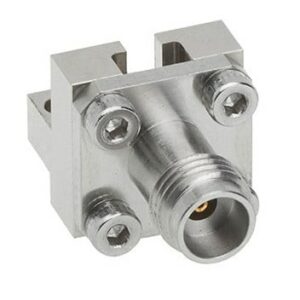 Cinch Connectivity Solutions have expanded the Johnson 2.4mm family of connectors by introducing Solder End Launch Straddle Mount and Thru- Hole Connectors. Recognized industry leaders in high performance End Launch connectors, the Johnson series now supports higher frequencies up to 50GHz.
The straddle mount solder end launch offers a board mount similar to the SMA and 2.92mm series and works with various board thicknesses of 0.042", 0.062", and 0.093".
The thru-hole version has a leg length of 0.093" to support various PCB thicknesses with a single connector, and easier mounting/ fixturing for manufacturing assembly.
Applications for both connectors include:
Test and measurement systems
Network router and switches
Instrumentation test fixture equipment
Semiconductor ATE test boards
Cinch Connectivity Solutions' 2.4mm Solder End Launch Jack Straddle Mount and Thru-Hole Connectors offer a typical VSWR of 1.35 at 50 GHz.