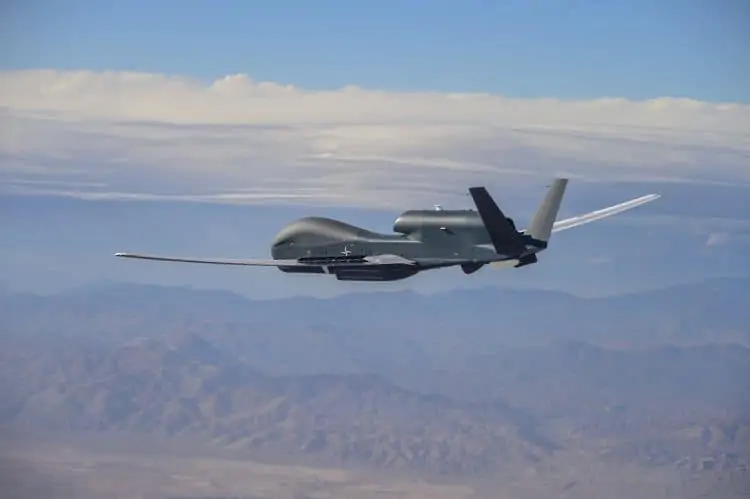 Northrop Grumman Corporation has supported the NATO Alliance Ground Surveillance Force (NAGSF) in conducting the first training and test flight with the RQ-4D Phoenix unmanned aerial system (UAS). The nine-hour flight was performed under the control of trained NAGSF pilots, and marks a significant milestone in the System Level Performance Verification of the aircraft.
NATO's AGS RQ-4D is based on the U.S. Air Force wide-area surveillance Global Hawk UAS. It has been adapted to meet unique NATO requirements for an ISR (Intelligence, Surveillance and Reconnaissance) platform, and is equipped with a state-of-the-art, multi-platform MP-RTIP ground surveillance radar sensor as well as an extensive suite of line-of-sight and beyond-line-of-sight wideband data links.
The RQ-4D will be used for a variety of missions including protecting ground troops, civilian populations and international borders in peacetime and times of conflict, as well as for humanitarian missions during natural disasters.
Jane Bishop, vice president and general manager, autonomous systems, Northrop Grumman, commented: "Northrop Grumman is proud to support NAGSF pilots training as they control flights with number one NATO RQ-4D Phoenix. We remain committed in our relationship to NATO and the mission to protect and defend global security."