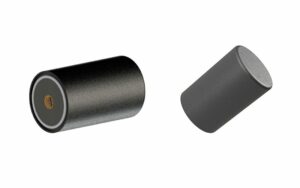 Maxtena has launched the M8HCT-A-SMA, a multiband active GNSS antenna tracking L1/L2/L5 GPS, Galileo, Beidou and GLONASS bands and designed for applications requiring greater accuracy than L1-only antennas can provide, such as UAVs (unmanned aerial vehicles), unmanned systems and robotics.
The rugged IP67-rated antenna features an integrated SMA connector, is equipped with an O-ring and is ideal for new designs requiring minimal integration effort, or for retrofitting existing products.
Key features of the new M8HCT-A-SMA multiband GNSS antenna include:
Very low axial ratio, resulting in minimal multipath errors
Concurrent GNSS reception on: L1 GPS, GLONASS, Galileo, Beidou; L2 GPS L2C; Galileo E5B; GLONASS L30C; L5 GPS; GALILEO E5A
Minimal phase center variation over azimuth and elevation in L1 and L2 bands
Excellent group delay variation
Ground plane independent
Superb filtering on the RF board
Higher temperature range operation
Lower output VSWR for better radiation efficiency – minimum power is lost while more power is radiated upwards
Omni-directional antenna allowing for multiple installations
Very low noise figure
Wide L1 upper band (34 MHz).
Excellent multipath rejection
Maxtena can fully customize the M8HCT-A-SMA to specific applications and enclosures to ensure maximum performance for particular configurations. A multi-phase process is employed that uses advanced computer modelling to assess antenna and system operation, in addition to final tuning of the antenna for optimal performance. Maxtena has utilized this process with a wide range of customers and applications, refining it to produce the best possible performance with minimal time to market.