Inspired Flight, a leading manufacturer of professional U.S.-made multirotor drones for commercial, industrial, and federal applications, has partnered with Unmanned Systems Technology ("UST") to demonstrate their expertise in this field. The 'Gold' profile highlights how their innovative, reliable UAV (unmanned aerial vehicle) solutions, built to US Government requirements, can be used for a variety of different missions.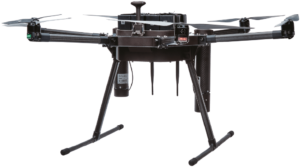 The IF1000 is a professional hexacopter drone platform with heavy-lift capabilities and enhanced flight endurance. The platform can be provided as one of several full-stack industrial drone solutions, and the available EO/IR and secure data link integration options make it an excellent choice for federal government, security and law enforcement applications. The versatile platform is designed for simple, efficient integration and fielding of custom payload technology.
With its impressive lift capacity and extended flight time, the IF1000 allows users to stay in the air longer, cover more ground and inspect a greater number of assets. The ability to carry LiDAR sensors and large-format mapping cameras provides surveyors with the means to dynamically obtain high-accuracy point cloud data.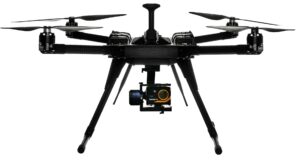 The IF750 quadcopter couples payload adaptability with robust architecture to bring enhanced operational efficiency for industrial UAV applications. The IF750's flexibility enables multiple full-stack solutions, facilitating physical asset inspections, geospatial applications, defense applications, and much more. This system is an optimal OEM solution for organizations to integrate their specific technology into an open-source UAV ecosystem.
The IF750 can be provided as one of several complete industrial drone solutions, or as the ideal vehicle to integrate and field custom technology. With a proven, reliable modular drone platform to incorporate into an organization's or their customers' workflows, users can focus on their strengths and the vital deliverables of their missions.
Constructed with a robust carbon fiber frame, the IF750 quadcopter is designed to undertake the toughest missions in the harshest environments. It features advanced safety features such as a non-ballistic parachute system, and is designed to be easily user-serviceable for simplified repair and minimal downtime.
To find out more about Inspired Flight and their professional multirotor drones, please visit their profile page:
https://www.unmannedsystemstechnology.com/company/inspired-flight/