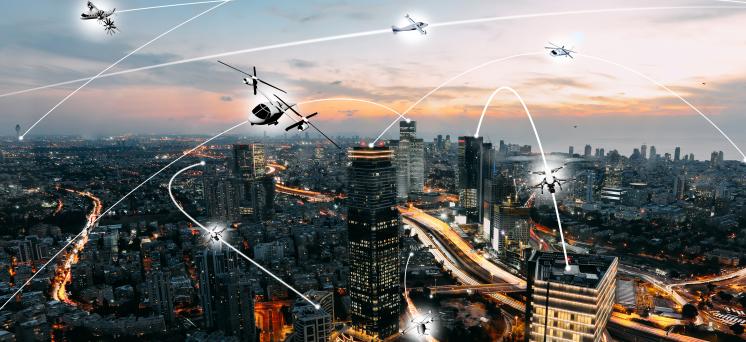 NASA has selected five university-led teams as part of the agency's University Leadership Initiative (ULI) that will research a range of technical areas in support of its aeronautics research goals, focusing particularly on the application of unmanned aerial systems (UAS) to air mobility. The project will provide a total of $32.8 million of funding to the five teams during the next four years.
Unlike other NASA-funded research programs in which the agency specifies the project goals, the university teams have ben asked to come up with a compelling investigation centred around a technical challenge that addresses one of NASA's strategic research priorities. Another key goal of ULI is for the student researchers involved to gain experience in leading a multidisciplinary team made up of partners from other universities and industry, especially representing those who traditionally have not applied their skills to aviation problems.
The five team leaders and their research topics are:
North Carolina Agricultural & Technical State University: developing a novel integration of secure and safe autonomous systems used on unmanned Advanced Air Mobility (AAM) aircraft with the goal of advancing their technical readiness level to the point where industry can consider using these technologies. The team intends to validate these systems with flight tests of multiple aircraft.
Oklahoma State University: looking for ways to improve real-time weather forecasting of low-level winds and turbulence in both rural and urban environments with an eye to improving safety for UAS flying in AAM operations.
Stanford University: developing tools that ensure machine learning in autonomous systems used by unmanned AAM aircraft work as expected in real-time, as well as to employ fault detection and recovery methods if they do not, particularly in situations involving taxiing, landing and collision avoidance.
University of Delaware: using a composite supply method already developed under a DARPA program, the team plans to demonstrate the ability to produce aerospace-quality components at a rate comparable to that of the automotive industry. This work supports a NASA research goal to find ways to help manufacturers increase the rate at which they can produce hardware using composite materials.
University of South Carolina: developing tools and technology to help better understand and safely use a composite tape made of thermoplastic in designing and manufacturing parts for an AAM vehicle. Two structural parts typical of an AAM vehicle – a fan blade and airframe shell component – will be designed and built to demonstrate the technology.
John Cavolowsky, director of NASA's Transformative Aeronautics Concepts Program in Washington, D.C., commented: "Each of these teams is working on important problems that definitely will help break down barriers in ways that will benefit the U.S. aviation industry."