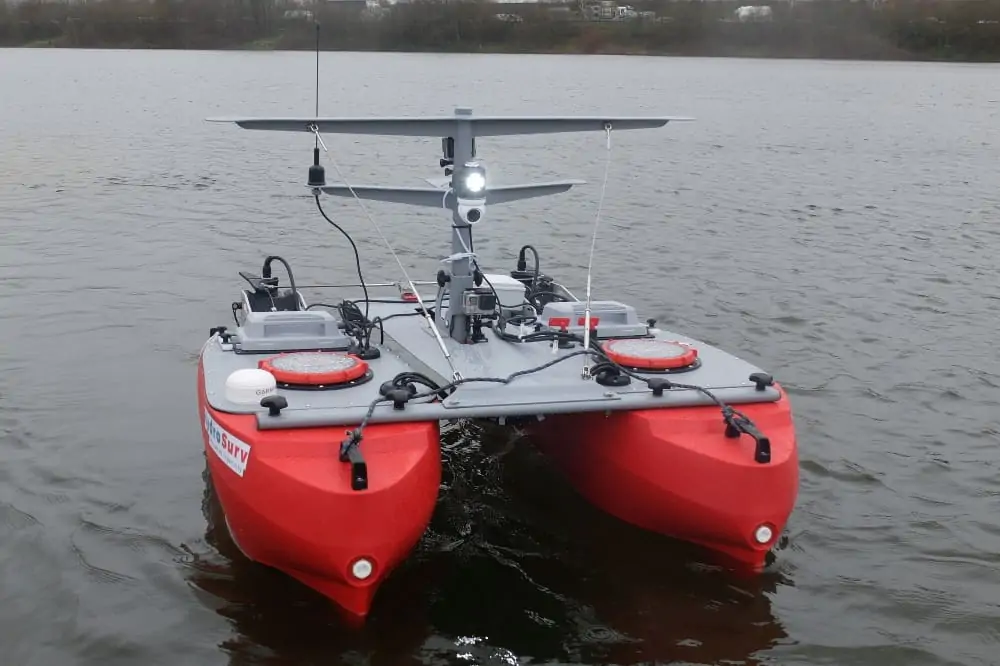 Dynautics, a provider of marine vessel automation products, has announced that it has entered into partnership with USV (unmanned surface vehicle) manufacturer and operator HydroSurv Unmanned Survey (UK) Ltd. Dynautics' Spectre E-Boat-T control module will be integrated into the HydroSurv REAV-16 USV, due to be launched in the near future.
The REAV-16 is a portable autonomous vessel designed for hydrographic, geophysical and environmental survey applications in coastal and inland areas. The vessel features twin steerable Torqeedo electric outboard engines that provide high-precision slow-speed control, as well as separated 915Wh propulsion batteries providing extended endurance. An independent service battery system consists of hot-swappable 24VDC batteries to further improve the flexibility and integrity levels of the vehicle.
The first REAV-16 USV has been assigned to an experimental development project that will validate a specialist payload technology capable of performing combined scour monitoring and above-water inspection of wind turbine foundation structures.
Henry Robinson, CEO of Dynautics, commented: "The commissioning and calibration of the system was efficiently managed over two working days from receipt of the platform to on-water acceptance testing. We wanted our customer experience to be as efficient as possible, and through this level of team work and integration the end users' mission will also benefit. This is another example of Dynautics' drive to be the brains behind unmanned vessels."
David Hull, Managing Director of HydroSurv, commented: "We selected a Dynautics E-Boat-T system because of the ease of integration with commercial-off-the-shelf survey packages, and Dynautics proven experience of integration with Torqeedo's proprietary control system."