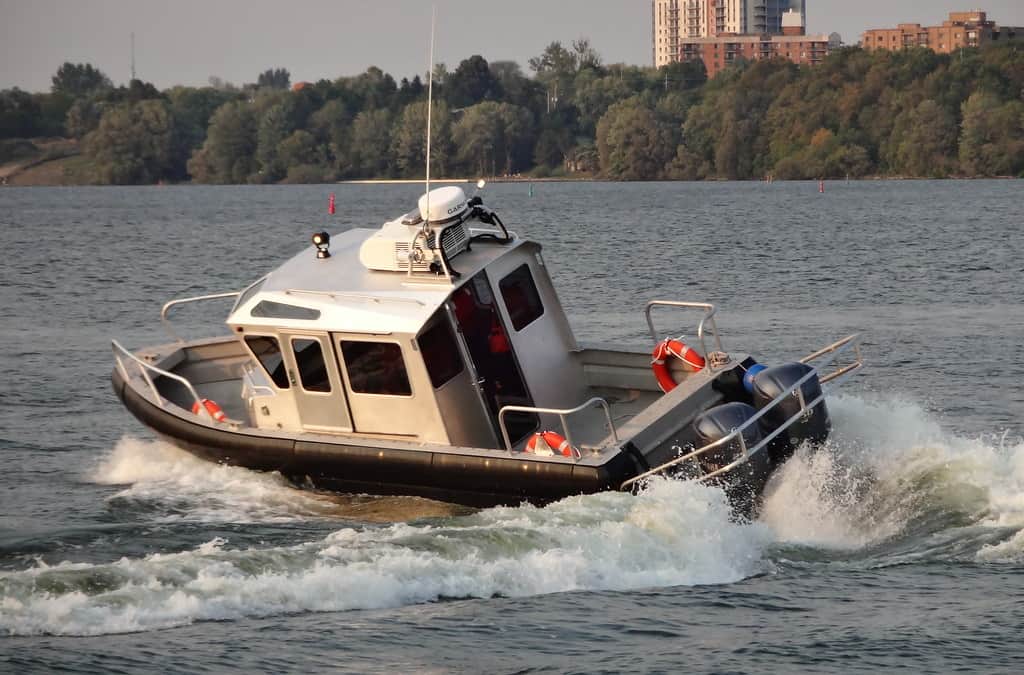 Spatial Integrated Systems (SIS), a developer of robotics and artificial intelligence technologies, has announced that it has been awarded a contract with the US Coast Guard (USCG) to demonstrate an autonomous Unmanned Surface Vessel (USV) that will examine the feasibility of improving Maritime Domain Awareness (MDA) in the remote Pacific Ocean.
SIS will integrate its SMART (SIS Multi-Agent Robotic Teams) Autonomy System, which provides the capability for swarm and cooperative missions with multiple UxVs, with a MetalCraft 7m Interceptor Boat to create the autonomous USV. The 7m Interceptor, which is currently being employed by the USCG Cutter Boat-Large (CB-L) Program, was selected as the base for the USV because it can operate in extreme conditions, has been proven for launch and recovery from USCG Cutters and has a large space for future payloads.
The new autonomous capability will allow the USCG to optionally unman/man any auxiliary craft in their inventory. Applications for the technology include threat detection, homeland security, illegal fishing prevention, and protection of marine sanctuaries.
Sam Lewis, SIS's President & Chief Operating Officer, commented: "We are excited to demonstrate the maturity of our technology and the flexibility to employ multiple optionally manned platforms affording a Coast Guard Commander tremendous opportunities."
An open ocean demonstration will be conducted this summer approximately 30 miles south of Oahu, HI, in a 20 square mile area.