Baker Engineering, a leading provider of engine design, manufacturing and testing services for UAVs (unmanned aerial vehicles) and UGVs (unmanned ground vehicles), has partnered with Unmanned Systems Technology ("UST") to demonstrate their expertise in this field. The 'Gold' profile highlights how their array of state-of-the-art in-house capabilities can be used by manufacturers of commercial, industrial and military UAVs and UGVs.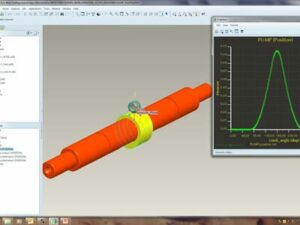 Baker Engineering's advanced product design and precision engineering capabilities meet the demanding requirements of industry and the US military. A highly trained and experienced team of engineers will take customer UAV and UGV engine propulsion system or component concepts and turn them into professional, expertly analysed designs.The company provides full detailed design and production drawings with Bills of Materials (BOMs), ready to take to the next stage of development and production.
With state-of-the-art equipment and facilities, Baker Engineering can manage the development process from initial concept through detailed product design, analysis, prototype manufacturing, prototype assembly and testing. Capabilities include Computational Fluid Dynamics (CFD) with ANSYS/Fluent, Finite Element Analysis (Structural FEA + Thermal FEA) and Mechanism Analysis.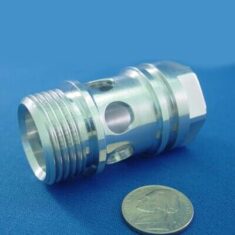 Baker Engineering's advanced manufacturing and prototyping capabilities can create high-precision parts in a variety of materials for any UAV or UGV engine application, from small components to complex and dynamic assemblies. They can cater for entire production runs or one-off samples and prototypes, and specialise in the prototyping and short run production of small-to-mid size complex parts, with expert engineering support throughout the whole process.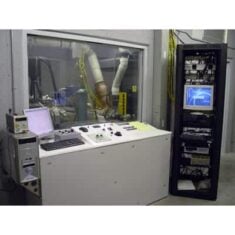 The company's sophisticated test facilities cater for single components up to complete UAV and UGV propulsion systems from 3 to 1500hp. Testing programs are available with custom procedures and fixtures for specific size/tolerance requirements or for performance and durability testing.
Testing capabilities in Baker Engineering's hi-tech Small and Large Engine Test Laboratories include:
Multiple test cells with National Instruments Data Acquisition
Superflow 600 flow bench
Fuel flow measuring system featuring turbine-type flow meters with signal converters and amplifiers
Ventilation and exhaust testing
Labview software with customizable GUI interface and multiple inputs for pressure, flow, load, torque and temperature
Engine speed and position instrumentation
High speed combustion pressure instrumentation
Non-combustion motoring analysis.
Find suppliers of Development Services for unmanned applications >