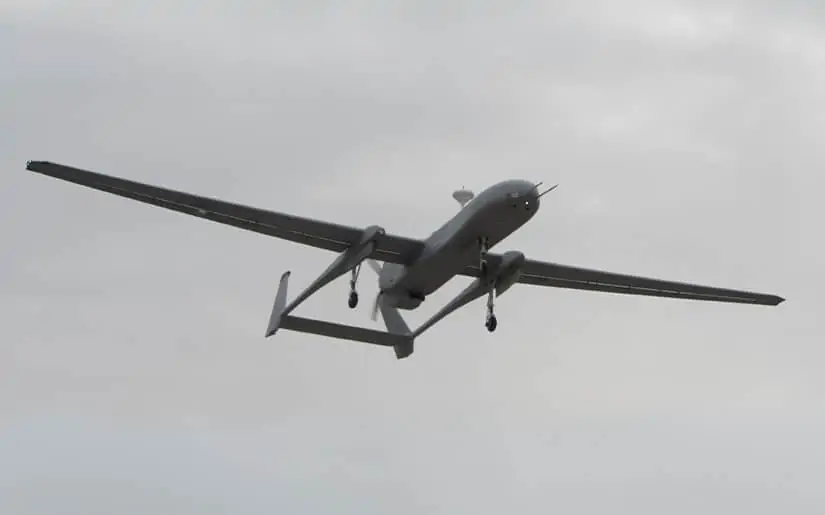 Israel Aerospace Industries (IAI) has announced that it will unveil its Heron MK II Multi Altitude Long Endurance (MALE) Unmanned Aerial Vehicle (UAV) at the 2020 Singapore Airshow. The Heron MK II is an updated version of the Heron UAV, a tactical unmanned aircraft that can carry a variety of payloads and is in service with the Israeli Air Force as well as other organizations worldwide.
The MK II is designed around the same operational concepts as its predecessor, taking into account IAI's broad and deep knowledge and experience with unmanned aircraft, gained over nearly 50 years of operation and more than 1,800,000 cumulative flight hours. The Heron MK II is powered by a Rotax 915 iS engine and can reach an altitude of 35,000 feet and a maximum speed of 140 knots. It features a flight endurance of 45 hours.
The MK II is wider and more robust than the previous version, taking advantage of improved manufacturing technologies that allow for quick and easy maintenance without adding weight. With the ability to carry larger and more advanced payloads, such as ELINT (electronic intelligence) and COMINT (communications intelligence) sensors, the Heron MK II features excellent standoff capabilities, able to gather intelligence from tens of kilometers away without crossing borders.
Moshe Levy, IAI Executive Vice President and General Manager of the Military Aircraft Group, commented: "We are proud to introduce another major development in IAI's UAVs. The Heron MK II allows for considerable expansion of the operational package with an emphasis on standoff intelligence collection. The new member of the Heron family, already considered one of the prime strategic UAVs in the world, allows us to expand our range of operational solutions we offer our customers."