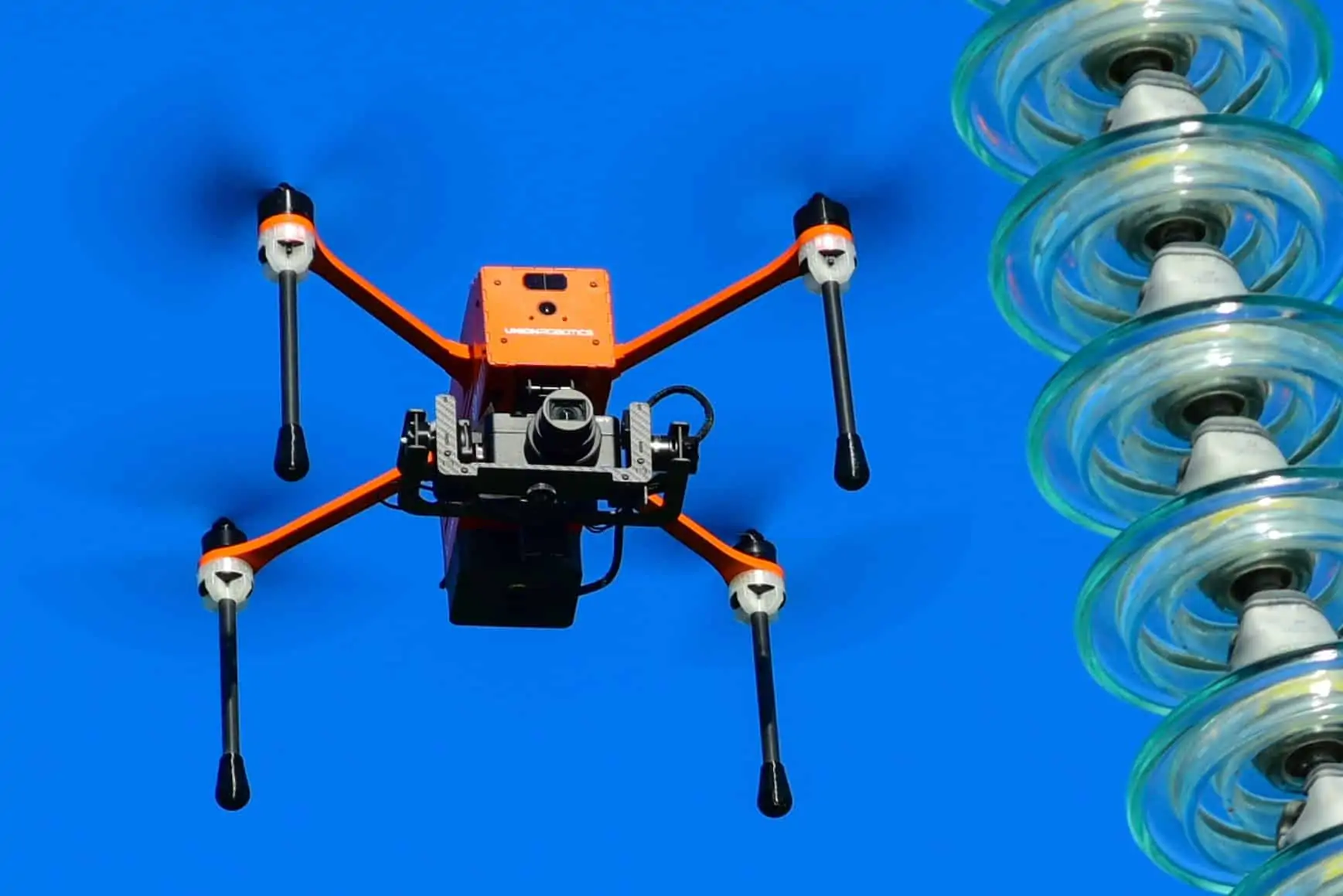 Oregon-based robotics company Union Robotics have unveiled the Meadowhawk DE, an industrial dielectric UAV designed specifically for the utility industry.
Built from ASTM F711 rated dielectric material, the Meadowhawk DE is the result of two years field research working with electric companies, helicopter utility pilots and UAV utility inspection contractors, in order to tailor a UAV explicitly for use around high voltage assets.
Designed to considerably reduce the risk to human life whilst negating the need for investment in manned helicopters, the Meadowhawk DE packages can be bought or leased and are supplied with onsite training and a support line direct to the UAV engineers. The benefits of an industry specific UAV include less pain points, reduced security risks and crucially the necessary electronic redundancy required for operating in high voltage and EMF environments.
Ezekiel Bierschank, president of Union Robotics said; "With addition to developing great friendships, the best part about working side by side with linemen, inspectors, and utility engineers, is that we are able to learn about the tools required for the job and custom tailor our products to include everything needed for successful missions."
The Meadowhawk Inspection Package comes with a high definition camera, can be equipped with a range of sensor options and a cargo release hook and features single and dual operator flight modes.
Find suppliers and manufactures of drones for industrial applications >>