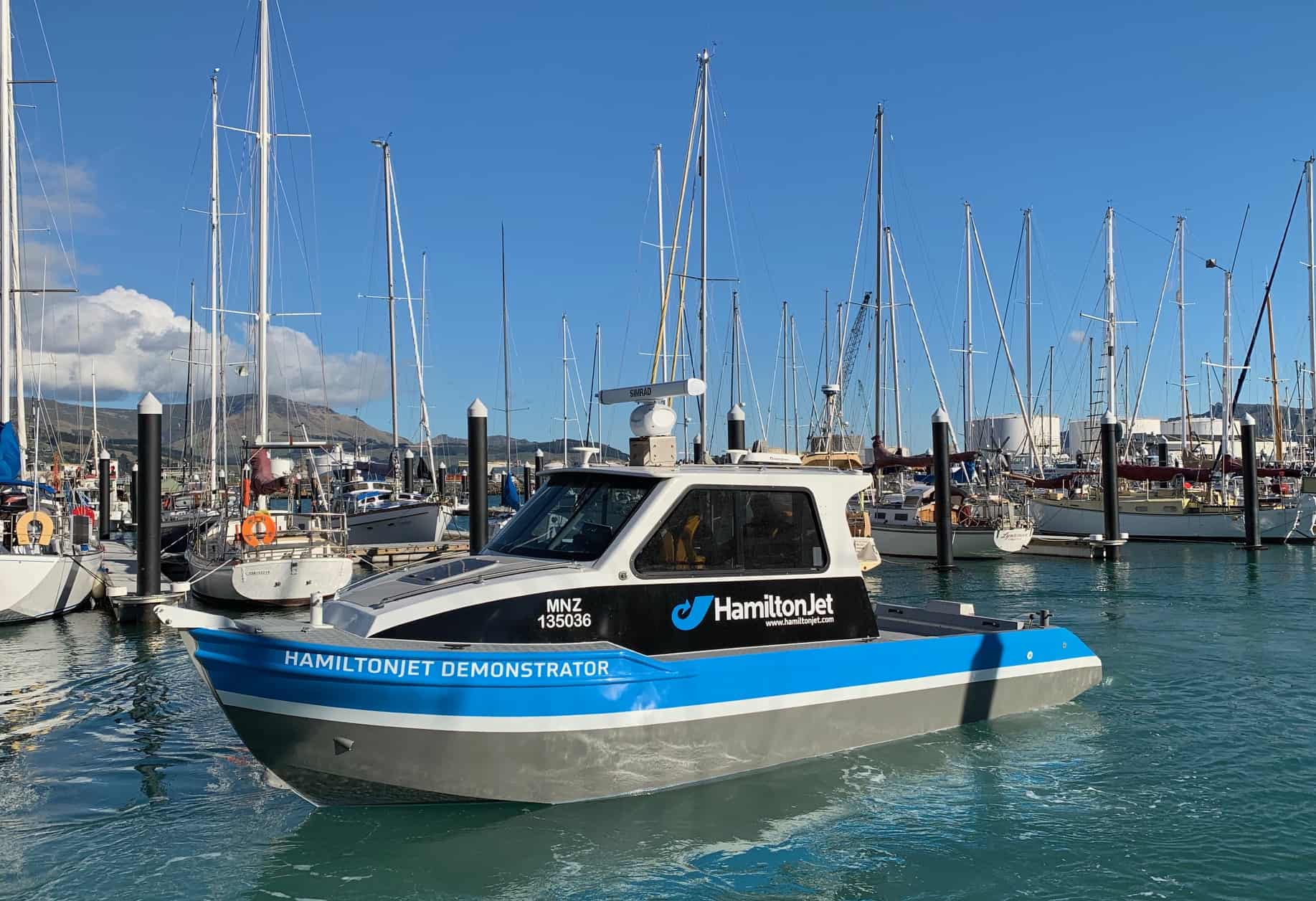 Boston-based Sea Machines Robotics has confirmed a successful collaboration with HamiltonJet Global, integrating the SM300 autonomous control system into a HamiltonJet-powered workboat.
Sea Machines' plug-and-perform interface allowed the SM300 to be successfully integrated and installed into a HamiltonJet-powered workboat in New Zealand, without direct oversight by Sea Machines. HamiltonJet is trialling the new marine technology and offering on-demand customer demonstrations of the autonomous control/jet propulsion solution, within the Southern Hemisphere.
Offering full autonomy, the Sea Machines system can also act as an on-board skipper aid for precise waypoint following, or as a remote-helm control system for on- or off-board use, whilst the integration of water-jets delivers increased manoeuvrability, precise station-keeping and emergency stops. Water jet propulsion also increases confidence when running autonomously and allows for operations in shallower-water.
Combined, the Sea Machines and HamiltonJet systems grant owners of commercial vessels greater operational capability, enabling autonomous control of commercial vessels whilst executing nearshore and coastal missions.
Designed to integrate with digital and analog marine systems, sensors and instruments commonly found on workboats and commercial vessels, the Sea Machines SM300 delivers the following operational capabilities:
Remote autonomous command
Wireless remote-helm control
Remote payload control
Remote vessel monitoring
Autonomous waypoint routing
Autonomous collaborative following
Obstacle detection and collision avoidance.
HamiltonJet's CEO Ben Reed, said of the collaboration; "Sea Machines seem to have a well-packaged offering for the commercial market and I admire the strategy Sea Machines is taking, which is to turn autonomy into a product you can actually buy and get working with minimum fuss and modification. This is particularly true with HamiltonJet water-jets, where our simplified JETlink interface makes integration and control easy. We are impressed with the demonstration and happy to show anyone the vessel located in Christchurch New Zealand."