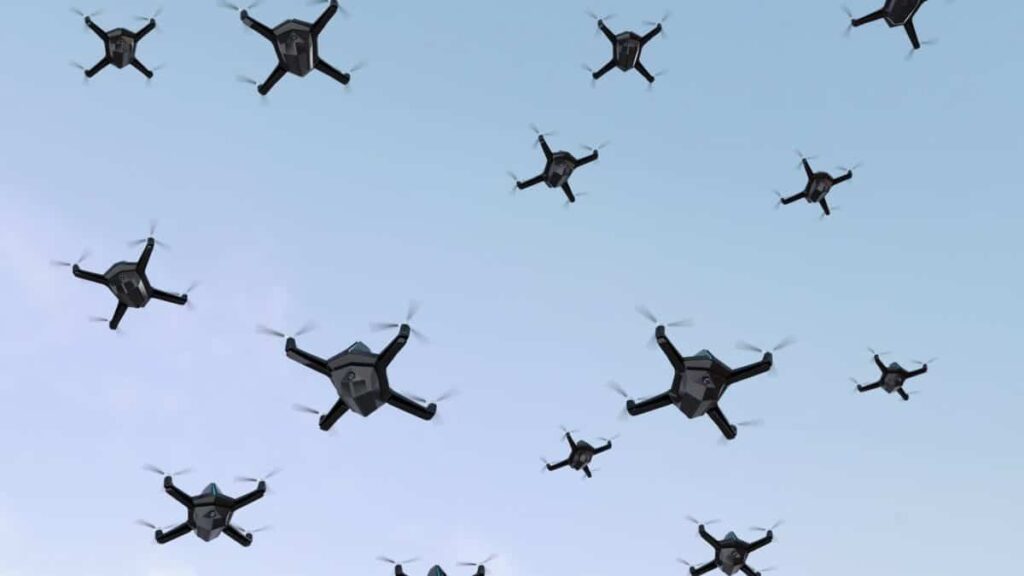 uAvionix, a developer of Communications, Navigation, and Surveillance (CNS) equipment for UAVs (unmanned aerial vehicles), has announced that the FAA's Spectrum Office has granted the company approval to develop and test an "ADS-B like" solution for drones that provides Remote Identification (RID) and Detect and Avoid (DAA) capabilities.
The new solution, tentatively named UDS-B, will operate on the L-Band Distance Measuring Equipment (DME) protected spectrum, on a different frequency to regular ADS-B. Although the messaging protocols will be similar, there will be additional content specifically designed for unmanned aircraft. This spectrum will also enable better security and higher power transmission for longer ranges than devices operating in the Industrial, Scientific, and Medical (ISM) frequencies such as Bluetooth or Wi-Fi.
As the new solution will use a spectrum that is protected and authorized by the FAA, any new devices transmitting in this range have to be approved by both the FAA and FCC, with specific permission being granted for each new operation. Existing ADS-B radios can be adjusted to the new frequency without the need for new antennas, meaning that UDS-B In receivers can be easily integrated into manned aircraft and airports.
The new messaging protocol will use ADS-B's Universal Access Transceiver (UAT), which is highly effective at working around messaging conflicts in high-traffic environments, as a base. The protocol includes the possibility for expansion to create further unique addresses, to add address encryption, and to add important fields like launch location or operator information. If needed, translators could be quickly developed that will allow selective translation of a UDS-B target to an ADS-B target.
At any given time at a particular location and altitude, dozens of DME channels in the 960-1215 MHz range are unused due to their known geographic distribution within the NAS (National Airspace), relatively short transmission range and very low transmission rates. DME Whitespace is a section of airspace where DME frequencies are currently not in use, and this spectrum can be used dynamically by low-altitude UAS for command and control or surveillance applications by leveraging modern digital radios that are location-aware and can change their operating frequencies prior to or during flight.