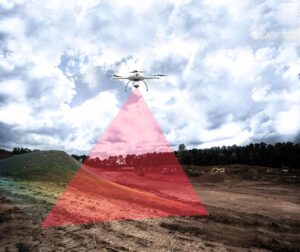 LiDAR (Light Detection and Ranging) technology has become an important tool for the surveying industry and is used to perform 'laser scanning' and generate 3D point cloud images.
LiDAR sensors can be integrated onto drone platforms, allowing industry professionals to conduct aerial surveys and collect data efficiently and safely, while cutting costs, saving time, and converting data into useful information.
Here, Microdrones, a provider of fully integrated drone solutions, looks at five key commercial applications for drone-based LiDAR.
Read the full article to find out more (opens in a new window).
Microdrones have been offering aerial mapping solutions since 2016 – complete drone packages for professionals undertaking surveying, area mapping, corridor mapping, inspections, volumetrics, precision agriculture monitoring, construction and mining.
They introduced the mdLiDAR drone packages in 2019, for geomatics professionals producing 3D point clouds optimized for land surveying, construction, oil & gas, and mining applications.
Learn more about Microdrones' fully integrated drone solutions, or contact their team of experts.