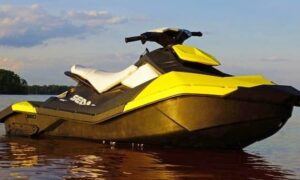 UAV Navigation, a developer of flight control solutions for UAVs and drones, has unveiled an advanced solution for unmanned or autonomous surface vehicles (USV or ASV).
Designed to comply with IP66, the autopilots are suitable for work in humid conditions, including salt spray and saline environments.
Find suppliers of autopilots for USVs >
The autopilot is able to control a USV mission autonomously from start to finish. The same advanced features that are available for aerial vehicles can be used by USV operators: multiple waypoints, multiple onboard mission plans (including intelligent 'return to base' via chosen routes in order to avoid particular areas), no-go zones, actions on waypoints, etc. A particularly useful feature is 'relative routes': the ability to install the Ground Control Station (GCS) on a moving ship, and then to fix a mission plan relative to the moving vessel.
Despite its small size and weight, the USV autopilot contains all the sensors required to control the USV; only servos and an external datalink to communicate with the GCS are required. Additionally, the GCS can be readily integrated with range telemetry facilities so that range personnel can be kept aware of the USV's and GCS' locations at all times.
Unlike other control systems which rely on a datalink to work, the autopilot is able to execute a complete mission even if the datalink between the Ground Control Station and the USV fails.
Special features for USVs include:
Algorithms to minimize the effect of the waves on vessel performance

Compact unit. No Inertial Measurement Unit (IMU) or Mission Management Computer are required – they are integrated within the same box

Relative routes. The autopilot updates the USV's sailing plan relative to the position of the vessel where the GCS is embarked

Turn over protection. The autopilot will detect if the USV capsizes and is able to carry out immediate safety procedures (e.g. engine kill)

Sail, No-Sail Zones. Configure restricted zones. In the event of sailing into a zone, the operator will receive a warning

Health Monitoring. Considerable fault detection and survivability has been designed into the system; the aim is to ensure that the mission can be continued in the event of individual or even multiple sensor failures while maintaining accurate estimates of speed, bearing and position

Approach to the mothership protection. The system detects the proximity to the mothership and prevents any collision

Heading definition. UAV Navigation's experience in the aerospace sector has allowed them to resolve some of the most problematic issues in  USV navigation, including heading definition without GPS or dual GPS compass.