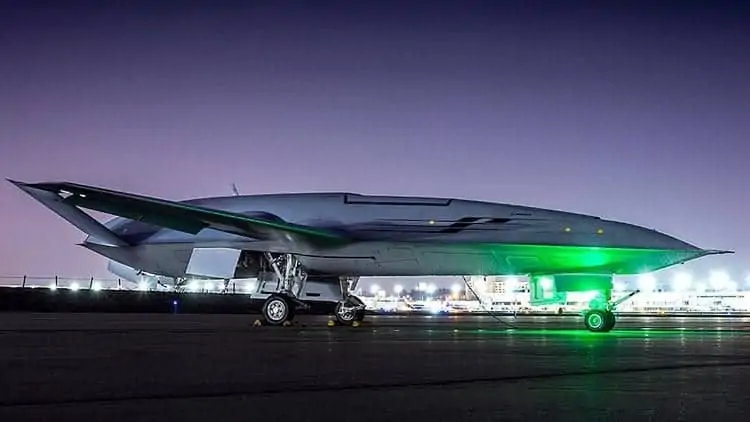 Parker Aerospace, a developer of motion and control technologies, has announced that it has been awarded a contract by The Boeing Company to supply flight control tail actuation for the MQ-25 unmanned aerial refueling program.
The tail flight control actuator supplied by Parker Aerospace uses the company's proven electrohydraulic servo actuation (EHSA) technology that is flying today on many military, commercial, and business aviation platforms. Parker's flight control actuator is supporting Boeing's MQ-25 test asset.
"Parker Aerospace's MQ-25 flight control actuator is engineered similar to Parker's other actuators currently serving the U.S. military," said Drexel Pope, director of new development programs at the Control Systems Division of Parker Aerospace. "The actuator is highly efficient with a strong pedigree of proven performance. Parker flight control actuators are known throughout the industry for providing reliable performance to customer specifications."
The MQ-25 is the U.S. Navy's first operational carrier-based unmanned aerial vehicle (UAV) and is designed to provide a much-needed refueling capability. The contract supports Boeing's engineering and manufacturing development program to provide four MQ-25 aircraft to the U.S. Navy for Initial Operational Capability by 2024.
Parker Aerospace has been supplying flight control actuators to Boeing since the 1950s. This latest contract will help support scores of jobs for Parker, which is a supplier to a range of Boeing defense and commercial programs.
"The MQ-25 program is vital because it will help the U.S. Navy extend the range of the carrier air wing, and Boeing and our industry team is all-in on delivering this capability," said Dave Bujold, Boeing's MQ-25 program director. "The work we're doing is also foundational for the future of Boeing – where we're building autonomous systems from seabed to space."