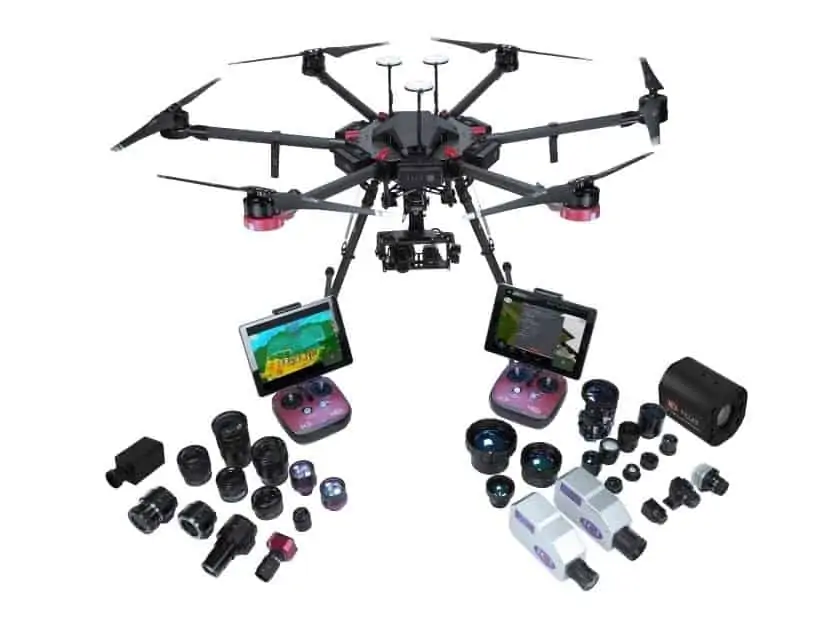 Infrared Cameras Inc. (ICI) has announced the launch of a line of multi-sensor payloads specifically designed for the unmanned aerial vehicle (UAV) inspection market. Working closely over the past few years with many industry leaders, ICI has developed the equipment and methods for efficiently inspecting critical assets via UAVs. These industries include petrochemical (upstream, midstream and downstream), power distribution, alternative energy, and infrastructure.
ICI has developed and integrated many sensors across several key regions of the electromagnetic spectrum including ultraviolet, visible, near-infrared, short-wave infrared, mid-wave infrared and long-wave infrared. By combining two or more sensors on a UAV gimbal, operators can quickly collect the data necessary to ensure the safe and efficient operation of industry assets while meeting or exceeding regulatory requirements.
Find suppliers of Cameras & Imaging Systems for UAVs >
The ICI OGI Inspector and OGI Inspector Plus pair the Mirage HC optical gas imaging (OGI) camera, used in locating hydrocarbon-based fugitive emissions, with the Sony R10C high-res camera, which provides asset identification and visual inspection capability. An additional Tunable Diode Laser Absorption Spectrometer (TDLAS), tuned specifically to the spectral absorption of methane, can be bundled with the package, delivering methane identification and concentration data in real-time. The combination of the OGI and TDLAS increases the efficiency in locating even the smallest of leaks, saving time and money.
This complete package is designed for the oil & gas industry as they learn to comply with the EPA's OOOOa ("Quad Oa") inspection requirements for upstream assets. It also allows for unique inspection techniques to be developed for difficult to reach downstream assets. As the EPA begins to allow optical gas imaging instead of sniffer based LDAR programs, thanks to proposed changes to the Method 21 Alternative Work Practice (AWP), this package will provide cost and time savings for the inspection of components that typically require scaffolding or rope access crews.