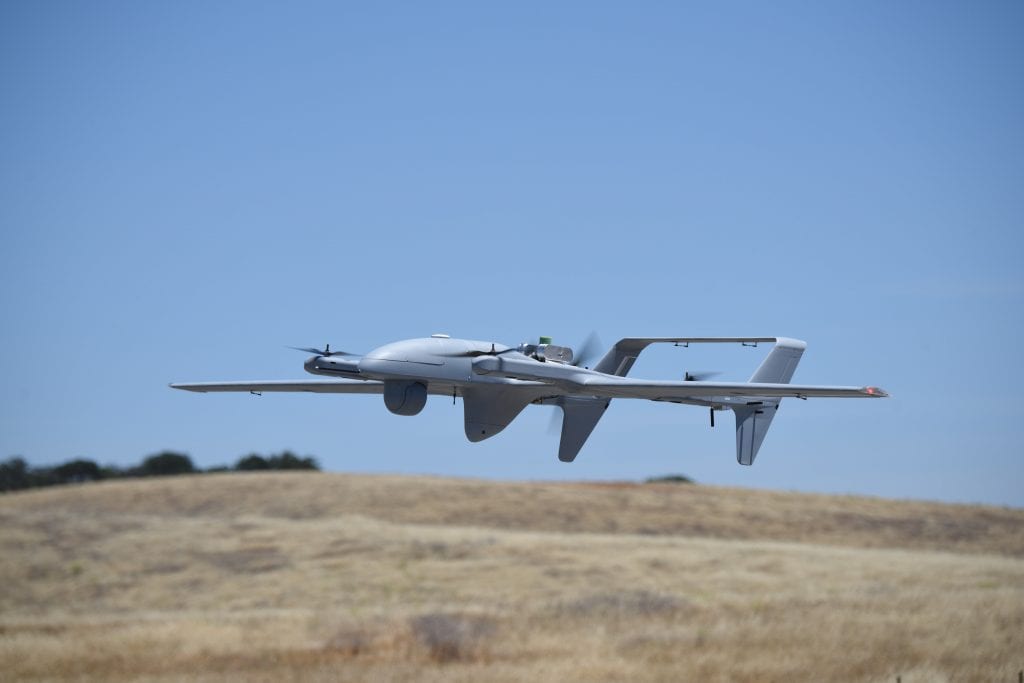 L3 Technologies has announced that it has been issued a patent that covers key functionality of the company's Hybrid Quadrotor (HQ) vertical take-off and landing (VTOL) unmanned aircraft vehicle (UAV) concept. The patent includes a combined pitch and forward thrust control for unmanned aircraft systems, which allows for vertical take-off and landing with traditional fixed-wing platforms. The technology was developed by L3 Latitude.
"L3 Latitude was the first to bring the HQ concept to market by flying an unmanned aircraft that can lift vertically in confined areas using multirotor propulsion," said Dave Duggan, President, Precision Engagement Systems sector at L3 Technologies. "While our prior patent protected the basic electromechanical design of HQ technology, this most recent patent extends to the software. This protects the critical control algorithms required to safely transition from vertical to forward flight and back again. It also allows for easy flight transition when winds are high."
The patent for invention number 10,162,367 was issued by the U.S. Patent Office in December 2018 and covers core technology featured in L3's Hybrid Quadrotor UAS family of systems, including HQ-10, HQ-20, HQ-40, HQ-55 and FVR-90. One of a number of current and pending L3 patents, this particular patent documents L3's HQ technology's ability to operate in high winds during take-off and landing. L3 Latitude is one of several competitors in the Future Tactical Unmanned Aircraft System competition for the U.S. Army. All HQ-capable aircraft in that competition are equipped with either UAS control or software that utilizes L3's HQ technology.
L3 Technologies has manufactured and delivered more than 600 unmanned aircraft systems for U.S. Government and commercial applications over the last 10 years and is now entering production of its latest generation Fixed Wing VTOL Rotator (FVR-90) platform. There are numerous potential commercial applications for HQ technology, including flying taxis and home delivery services.