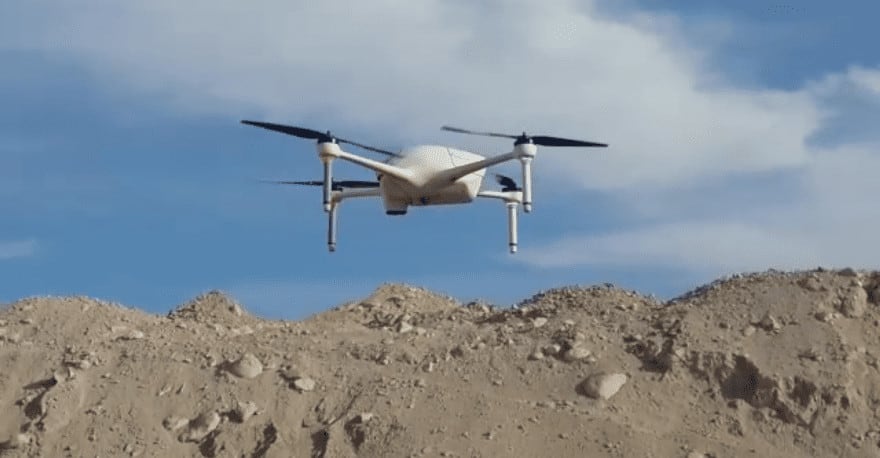 Airobotics, a developer of automated drone solutions, has announced that it has integrated LiDAR capabilities into its UAV (unmanned aerial vehicle) systems, which until a few years ago was only possible with a manned aircraft as the sensors were hefty and required manual data processing. With modern technology, LiDAR images are captured and processed quickly in the cloud, allowing Airobotics' customers to make effective decisions based on high-frequency, consistent data capture.
Airobotics' LiDAR capabilities provides rapid precision scans across the value chain for industries such as mining and construction. Applications typically involve tailing dams monitoring, infrastructure inspections, haul road safety compliance, stockpile volume analytics, tracking rehabilitation progress, and more.
The use of LiDAR significantly reduces the time it takes for aerial data to be collected, even at night or in low light, and allows for rapid turn-around time on data processing. Airobotics' drones can work with various payloads. In addition to LiDAR, spatial data can also be captured using photogrammetry, video, and infra-red (thermal).
One recent application of Airobotics' new capabilities was the generation of a LiDAR elevation model of a stockpile at a mining site using an Optimus drone flight. After collecting raw data using LiDAR, professionals are able to remove above-the-ground information, such as heavy machinery, vegetation and people without having to physically remove them. Ultimately, this allows for access to proper data scans of the areas.
"This past year has seen a huge period of growth for us," said Airobotics CEO and Co-Founder, Ran Krauss. "As we expand our services and shift our base of operations to the US, we continue to push advancements in autonomous drone operations, global regulatory approvals and new technology."
Airobotics recently obtained Australia's first and only Civil Aviation Safety Authority (CASA) approval to operate automated multi-rotor drones from its Remote Operations Center (ROC) beyond visual line of sight (BVLOS) with no aircrew needed at the client site. It is also the first company in the US to receive a Certificate of Waiver (CoW) from the FAA that combines three elements: flying Beyond Visual Line of Sight (BVLOS) for automated drone operations, over human beings, with a visual observer that is not required to keep a visual line of sight on the drone. This waiver permits Airobotics to operate drones from the company's Remote Operations Center in Scottsdale.