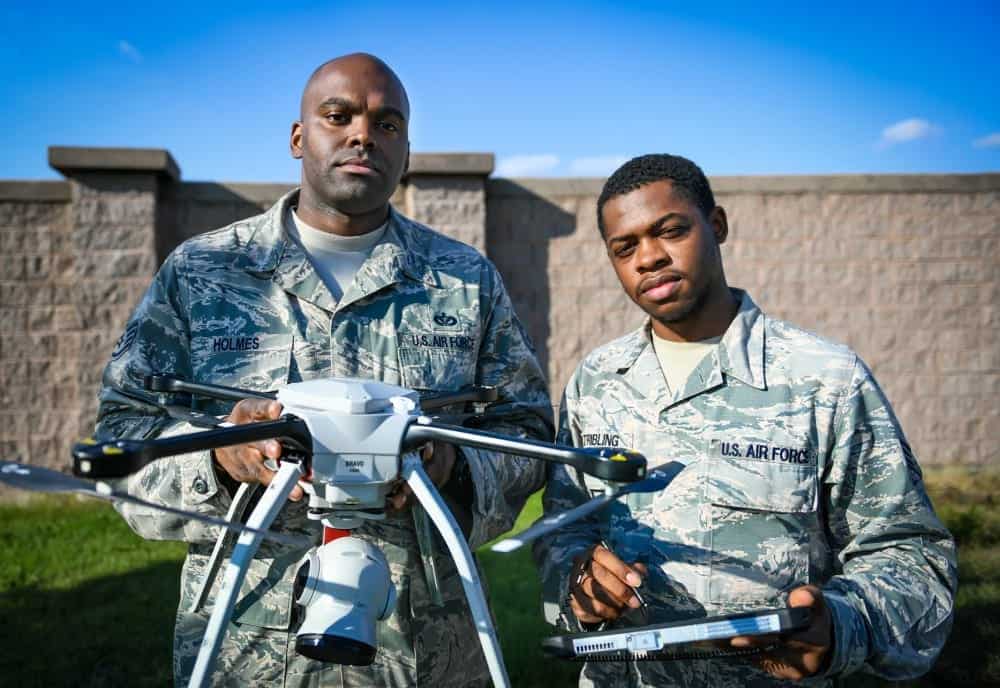 The U.S. Air Force has announced that it has implemented the Rapid Airfield Damage Assessment System, a method of using small unmanned aerial vehicles (UAVs) to scan for airfield damage under wartime conditions, and provide roof and electrical wire monitoring in peacetime.
Two engineering technicians assigned to the 51st Civil Engineer Squadron at Osan Air Base, Republic of Korea, were sent to Tyndall Air Force Base, Florida, to receive training and become certified RADAS operators.
"In our (Air Force specialty code), we go over the airfield and mark damage," said Senior Airman Herman Stribling, 51st CES engineering technician. "It takes more time and is dangerous to be on the airfield in pitch darkness looking for a crater or (unexploded ordnance). This way, it's quicker and safer."
By the end of two weeks of training, Stribling and his partner, Staff Sgt. Jason Holmes, 51st CES requirements and optimization technician, had flown multiple aircraft simultaneously, conducted day and night operations, and learned to track moving objects.
"This will be the standard for the Air Force," Holmes said. "Even in the private sector, drones are being used to survey oil rigs, migration patterns of wildlife, and checking infrastructure."
Currently, the operators are capable of flying two drones at once, but look forward to being able to fly multiple drones as a swarm in the future.