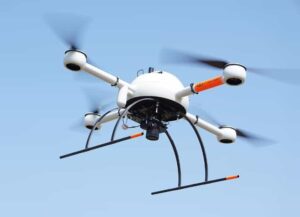 Microdrones, a developer of unmanned aerial vehicle (UAV)-based surveying, mapping and monitoring platforms, has released a whitepaper assessing the geometric accuracy of two of the company's professional-grade mapping drones – the camera-based mdMapper1000DG and the LiDAR-based mdLiDAR1000.
Download the full whitepaper from Microdrones' website
The paper gives details of:
The test flights for both systems, performed at multiple heights and with varying overlap/sidelap
The configuration of the Base Station, a critical component of the accuracy assessment
Details of the layout of the Ground Control Points
Accuracy assessment results computed from the data collected during the test flights
The paper outlines the conclusions derived from the interpretation of the test results, including the accuracy of the mdMapper1000DG with different image block layouts and overlap-sidelap configurations, as well as the accuracy of the mdLiDAR1000's absolute ground object positioning. To find out more, download the whitepaper from Microdrones' website.