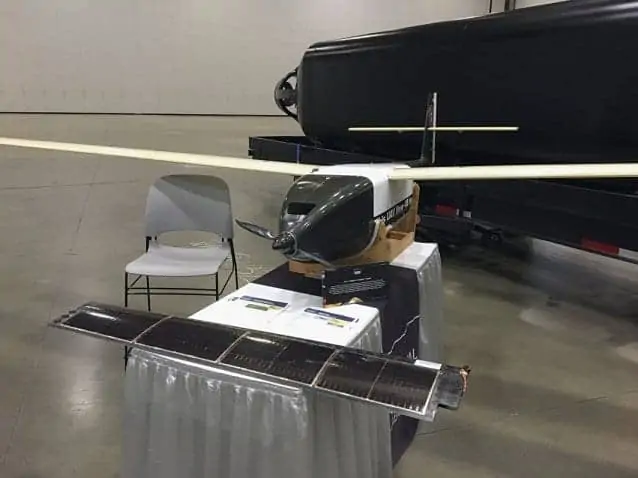 Ballard Power Systems has announced that the Company's subsidiary, Protonex, has received purchase orders from the U.S. Navy for a total of 13 fuel cell propulsion systems for unmanned aerial vehicle (UAV) platforms. Deliveries of the fuel cell propulsion systems are expected to occur in 2018.
Protonex has supplied proton exchange membrane (PEM) fuel cell propulsion systems for the successful Ion Tiger fuel cell powered UAV program, and is now providing a variant of its 600 watt PEM fuel cell propulsion system for the subsequent Hybrid Tiger UAV program.
Phil Robinson, Protonex Vice President of Unmanned Systems said, "We have been working with the U.S. Navy for a decade to optimize our fuel cell propulsion system and deliver key benefits, including long range, quiet operation, high reliability, minimal vibration and low maintenance. It is exciting to put our innovative design to the ultimate test in rigorous operating conditions with an important customer."
The Hybrid Tiger UAV was designed by the U.S. Naval Research Laboratory (NRL) to explore new power system technologies for UAV propulsion. High efficiency fuel cells from Protonex, in combination with other technologies, are expected to enable greater endurance than the 26 hours demonstrated by Ion Tiger in 2009. Through this program, Protonex is providing a key technology to advance the Navy's unmanned system performance goals.
Protonex fuel cell UAV propulsion systems are used by the U.S. Department of Defense to enhance flight duration and range, while minimizing audible noise. The rugged and reliable systems are designed to operate in all types of environments and at high altitudes, enabling deployments in exacting missions worldwide. The Protonex FCair line of commercial UAV power systems builds on this defense heritage for applications in such areas as agriculture, asset inspection, surveillance, and search & rescue.
Find suppliers of Fuels Cells for unmanned applications >