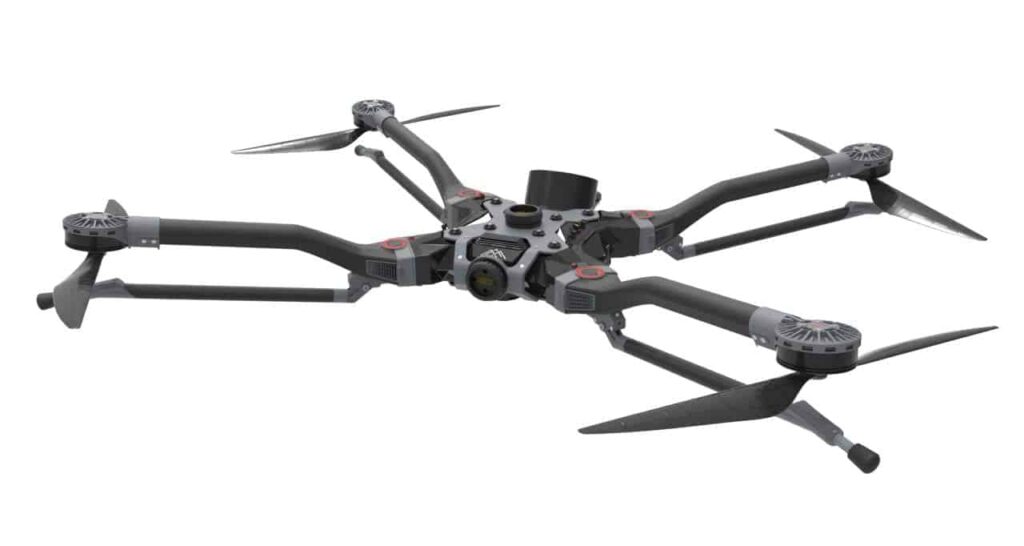 CRP Technology, a developer of additive manufacturing and composite materials technologies, has issued a case study detailing the construction of the Tundra-M unmanned aerial system (UAS). Recently selected for a Red Dot Award for Product Design, the Tundra-M drone was manufactured using Laser Sintering technology and CRP's Windform composite materials.
The Tundra-M is UAS manufacturer Hexadrone's first mass-produced drone. It is a fully modular system designed for industrial and multi-purpose tasks, built for extreme weather conditions with a rugged, waterproof design. It features rapidly swappable arms and three quick-release accessory attachments.
The case study details the requirements for the Tundra-M's design and the critical problems that needed to be overcome, including:
Compressive stress
Tensile stress
Vibrations
Traction stress
It explains the reasons for the selection of CRP's Windform composite materials for the construction of various parts of the system, including the main frame and the arms.
The advantages of Laser Sintering technology combined with the Windform family of composite materials for UAV construction include:
Lightweight material suitable for UAV prototyping and testing phases.
Thermal properties suitable for UAV prototypes
Mechanical properties suitable for withstanding the various stresses on a UAV in flight
Electrical properties suitable for the prototyping of functional parts which need to be mounted in an electrical environment
Moisture resistance due to low absorption rate
To learn more about CRP and Hexadrone's approach to UAV manufacturing using additive manufacturing and composite materials, read the full case study here.