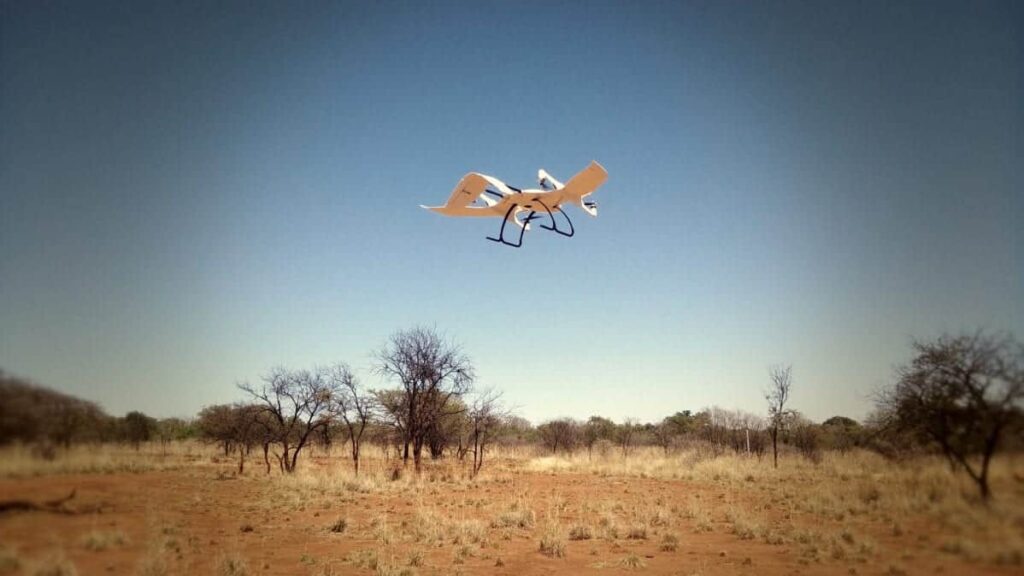 Wingcopter and UAVenture have announced that they have completed training and run mapping trials with the Wingcopter drone Mapping Package for drone surveying company Smops SA as they prepare to launch their mapping services across Africa.
The Wingcopter Mapping Package consists of a Wingcopter 178 Heavy Lift UAV (unmanned aerial vehicle) with a full-frame camera, such as the 42MP Sony a7R II, providing a GSD of 1.3cm and a high accuracy PPK system from Klau Geomatics. In a single flight the Wingcopter 178 Heavy Lift is capable of covering more than 500 hectares with a battery reserve of 30%. It is powered by UAVenture's AirRails Hybrid VTOL flight control and Ground Control System which provides it with powerful terrain following mapping capabilities.
While previously employed as RPAS pilots by a Mozambican company, Robyn Lindsay and Jacque Oldfield, the co-owners of Smops SA, carried out extreme mapping jobs in very remote and poorly accessible locations with a conventional flying wing mapping system.
Lindsay explained: "Fixed-wing drones perform adequately in completing large mapping missions, takeoffs and landings have proven to be hazardous due to the fact that small clearings or rocky areas are the only option available. The results were often catastrophic and the lifetime of these drones were limited, requiring frequent and expensive repairs". As a result they began looking towards vertical takeoff solutions that still brought extended flight times with moderate cruise speeds.
With the acquisition of the Wingcopter 178 Heavy Lift, Smops SA are now able to achieve automated vertical takeoffs and landings with as little as 5–10 meters clearance and safely transition to forwards flight. Stress free and with zero damage.
Due to the multi-kilo payload capacity of the Wingcopter it is able to carry a larger high quality camera (Sony a7R II) and acquire very high-resolution images with centimeter precision using an onboard PPK system, with the option to upgrade to a 4kg LiDAR system when required.
The AirRails Ground Control Station complements Wingcopter's AirRails autopilot, by providing a tightly integrated and highly intuitive process for creating sophisticated terrain adjusted surveys in a few steps. In addition to time and distance based camera triggering there is an option to automatically pause triggering during turns which excludes all unnecessary photos. This reduces both the processing preparation effort as well as the final processing time.
Once uploaded to the Wingcopter, starting the mission requires the press of a button. Transitions from multicopter mode for vertical takeoff to fixed wing flight and back are fully autonomous, as is the rest of the mission, and the Wingcopter's progress can be followed in real-time in 3D on the Ground Control Station tablet. Camera trigger counts and ground coverage estimates from each photo taken are shown on the map in real-time.
During the training period, Smops SA were able to complete the mapping mission and obtained high quality imagery, resulting in a detailed orthomosaic of the expansive rural property.
Watch a video of the Wingcopter system taking off and transitioning to forward flight below: