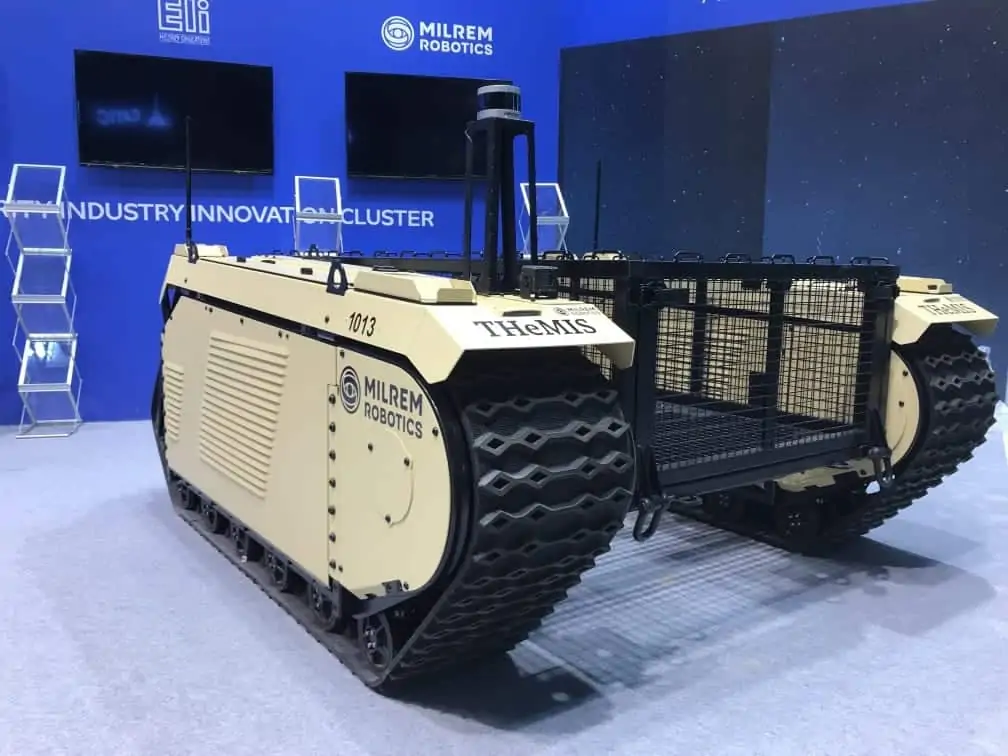 Milrem Robotics has announced the introduction of the next generation of its THeMIS unmanned ground vehicle (UGV), intended specifically for desert terrain and hot climates and equipped with autonomous capabilities.
The THeMIS vehicle underwent rigorous tests in the Arabian desert climate and terrain. Knowledge gained from those tests has been incorporated into the new version of the THeMIS, internally designated the Type 4.
The new THeMIS is 30 cm longer and has significantly better traction in desert conditions as well as better cooling systems. The vehicle has a larger payload area that can be used to carry different remote weapon systems, surveillance and C-IED equipment, and other payloads. Weapon systems integrations have already been performed with Singapore Technologies Kinetics, Aselsan and FN Herstal.
The company has also developed the autonomous control system for the vehicle, specifically with waypoint navigation. This feature allows the UGV to follow a predetermined path without the need for the operator to control it, and would make the UGV suitable for perimeter patrol, especially when equipped with a remote weapon station that, in addition to detecting enemy forces, makes it possible to take immediate action. The system can simultaneously send crucial surveillance data back to the headquarters and forces inside the perimeter.