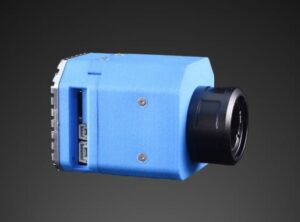 TeAx Technology, a developer of thermal imaging technology for drones, has announced the launch of ThermalCapture IRnet, an Ethernet interface for live data streaming from new and existing FLIR Tau 2 cores and FLIR Vue Pro / R cores.
"Especially over the last year we recognized an ever increasing request for drone thermal imaging solutions providing an Ethernet interface," Markus Ax, one of the founders and CEOs of TeAx Technology, commented. "It seems that not only the market has a demand for it but also, that more and more professional drone manufacturers decide to use Ethernet as their preferred choice of communication on board of a drone."
Michael Thoss, VP Sales & Marketing, said: "I am truly excited to see another product developed by TeAx where our clients can continue to rely on most flexible and super lightweight thermal solutions – no matter in what condition or environment."
Being designed for FLIR Tau 2 and FLIR Vue Pro / R cores, ThermalCapture IRnet brings real-time access during drone flight operations to thermal imaging data, and also stores the full 14bit radiometric thermal data on a microSD card. Real-time access remains available whilst radiometric data are being recorded to the microSD card and operators can also control the camera and settings via Ethernet.
Find suppliers of Cameras & Imaging Systems for Drones >
"We designed ThermalCapture IRnet in a way that drone operators easily can bring Ethernet capabilities to their thermal cameras and get the most out of their thermal system – during field operations and after," continued Thoss. "Professional drone payloads must meet actual requirements of drone operators in their field operations and shall surpass them. I am glad to see another TeAx solution being established – on proven ThermalCapture technology – which will take our clients to their next level and enables them for communication via Ethernet on their drone thermal operations."
ThermalCapture IRnet Features:
H.264 live (real-time) streaming via Ethernet
Radiometric thermal data recorder (storage to microSD)
Controllable camera settings via network in real time
Provides access to recordings via network – even during recording process
Thermal digital zoom during live streaming
Compatible with FLIR Tau 2, FLIR Vue Pro / R
Advanced User features include configuration of video settings, access to Ubuntu / Linux, C++ SDK
Powerful Processor (i.mx6)
Customizable upon request