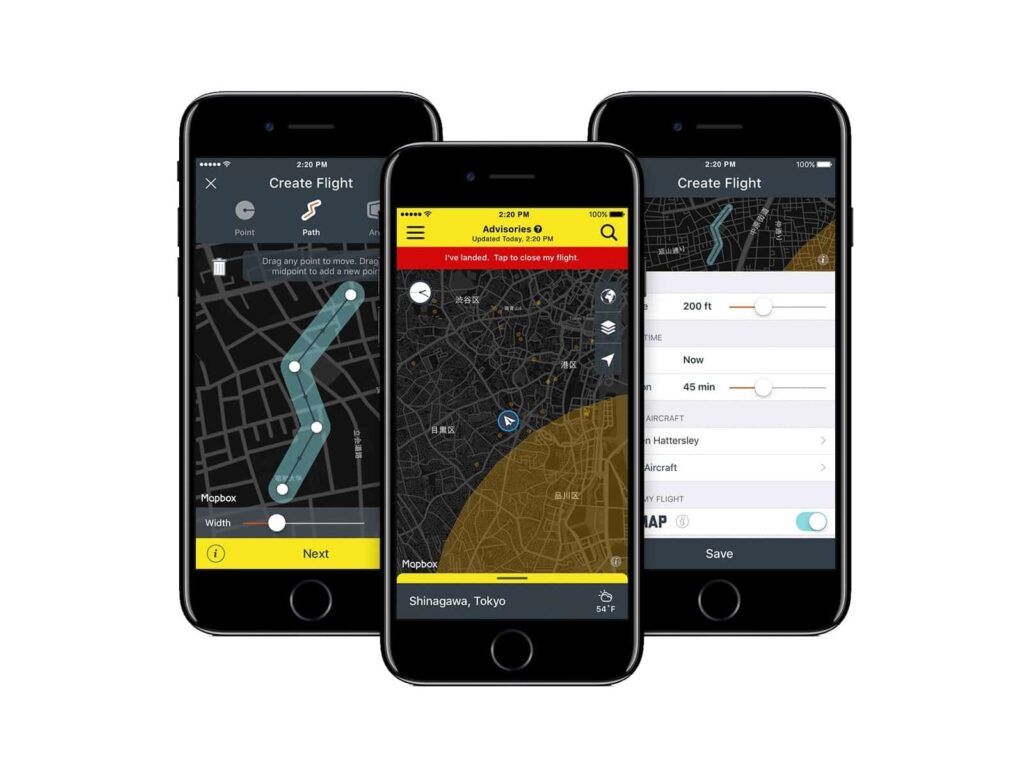 Rakuten AirMap has announced the release of its AirMap unmanned traffic management (UTM) platform to drone operators and airspace managers in Japan.
As the usage of drones increases, the development of airspace management infrastructure, including systems for sharing flight rules, approved flight areas and flight conditions, is becoming a pressing issue. The AirMap platform, distributed in Japan by Rakuten AirMap, includes the Airspace Management Dashboard for airspace managers, and the dedicated AirMap app for drone operators, available for iOS and Android.
When using the AirMap Airspace Management Dashboard, airspace managers can set and adjust airspace boundaries and flight rules, view and approve drone flight plans, and communicate directly with drone operators.
With the AirMap app, drone operators can search for designated flight areas, view any rules that apply, and fulfill any relevant flight notification requirements, including the submission of flight plans, right from the app. The AirMap app also offers airspace intelligence for situational awareness and flight planning, such as weather data, including temperature, wind direction, and wind speed.
Rakuten AirMap anticipates that the UTM system will be deployed by municipalities, universities, and other Japanese airspace managers. Chiba City in Chiba Prefecture will become the first local government in the country to deploy a UTM system of any kind when it deploys the AirMap Airspace Management Dashboard at three drone test fields in the city. Drone operators wishing to fly at the drone test fields will be able to register and receive authorization from Chiba City by using the AirMap mobile app.
By providing infrastructure for the safe integration of unmanned air traffic, Rakuten AirMap looks forward to contributing to the development of a vibrant drone ecosystem in Japan.