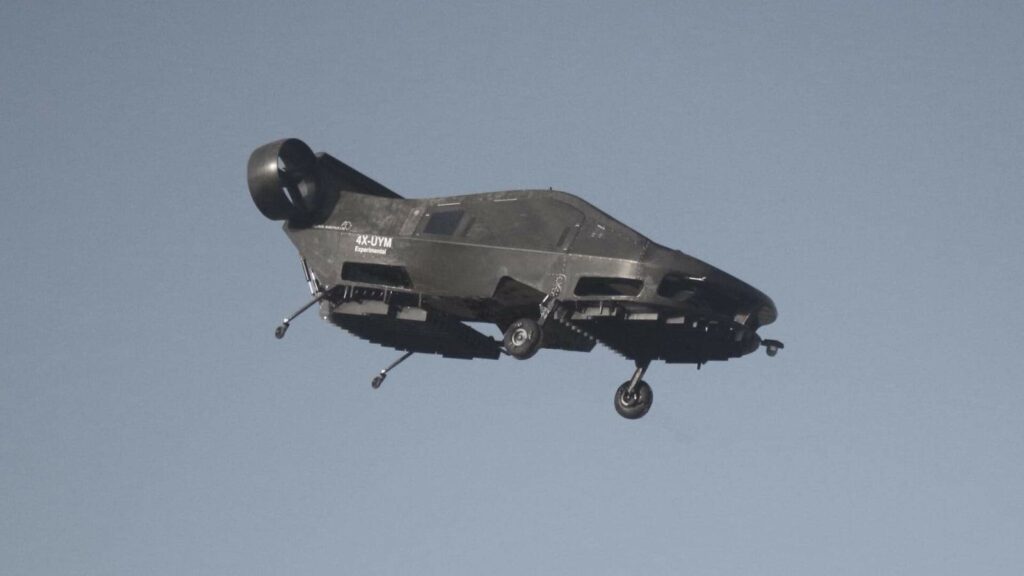 Tactical Robotics Ltd. (TRL), a wholly owned subsidiary of Urban Aeronautics, has announced that it is in the process of installing the advanced Safran Helicopter Engines Arriel 2 engine into its Cormorant unmanned aerial vehicle (UAV). The additional power that the Arriel 2 offers over the currently installed Arriel 1D1 will enable operation at full load even in hot summer days and will enable an increase in cruise speed and load carrying capability. This shift to Arriel 2 power takes the Cormorant from its current status as a Technology Demonstrator one step closer to its final production configuration.
Dr. Rafi Yoeli, TRL's President and CEO, said, "We have been privileged to work with Safran Helicopter Engines from virtually the earliest days of our technology development at Urban Aeronautics. In September 2016, we have signed with Safran Helicopter Engines a Memorandum of Understanding to study new market opportunities and address power system solutions to support the development of new platforms featuring internal rotor system. I have no doubt that Safran will maintain its leadership in propulsion technology for vertical lift for decades to come and we are proud to play a part in that pursuit."
Eric Salaun, Key Account Director of Safran Helicopter Engines, added: "Tactical Robotics' Cormorant UAV and Urban Aeronautics' follow-on, manned Fancraft variants have the potential to generate "game-changing" VTOL capabilities. We view our collaboration as an opportunity to participate in the development of one of the most promising, innovative, VTOL configurations we have come across."
The production Cormorant will be powered by the Arriel 2N engine. The aircraft will be able to haul hundreds of kilograms of cargo in a single sortie to any location, including rugged terrain and obstructed or urban areas. Cormorant is the first UAV designed in accordance with FAA passenger carrying certification standards in order to be able to transport casualties or others needing evacuation from access challenged locations. Flight to the objective and back will be autonomous, with the vehicle following a pre-planned path as demonstrated by the company in its flight tests earlier in 2017.