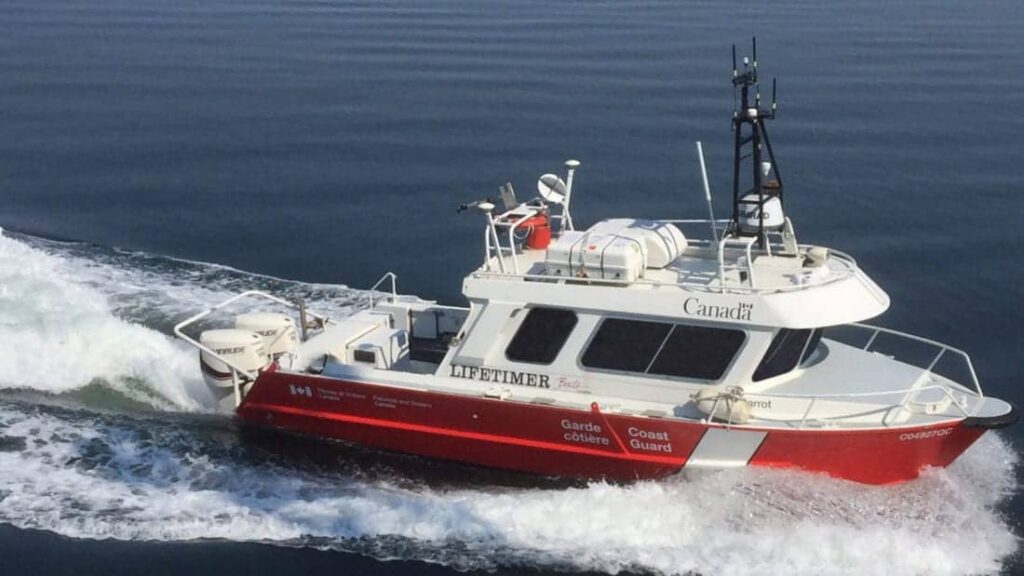 ASV Global has announced that it has converted a 26ft hydrographic survey launch to enable it to operate autonomously using the company's ASView control system, while maintaining its ability to operate in a conventional manned mode. The launch, which is part of the Canadian Coast Guard's (CCG) fleet dedicated to the survey operations of the Canadian Hydrographic Service (CHS), will be used as a test platform for unmanned survey work.
This delivery to the CHS marks ASV Global's 10th unmanned conversion of a customer vessel using the ASView system, which has been developed and optimised specifically for autonomous and remote control of unmanned vessels and the conversion of manned vessels for unmanned use.
ASView enables the launch to follow planned missions, giving it the capability to operate as a standalone survey launch controlled from the shore or as a force multiplier controlled from another vessel.
ASView seamlessly interfaces with the launch's existing engine, steering and navigation systems to enable autonomous operation. The launch is connected to a remote station via a suite of IP radios enabling real-time monitoring of the survey acquisition data and vessel parameters.
The launch is equipped with an advanced collision avoidance system using radar and AIS to ensure its safe operation. Situational awareness is provided by five onboard cameras with audio feedback. ASView monitors the launch's onboard sensors including depth, engine and battery health status, alerting the remote station of any potential hazards.
ASV Global Sales & Marketing Director Vince Dobbin said: "We're very excited to be working with the CHS as it looks to integrate autonomous technology into its operations. We support their passion for using innovative ways of working to improve safety and maximise efficiencies at sea."
ASV Global's team of autonomous systems engineers worked closely with the CHS team, completing the installation and acceptance tests onsite in Canada over the course of five weeks. Following on-water testing, ASV Global delivered its MCA recognised Maritime Autonomous System Operator training course to delegates from CHS and CCG.