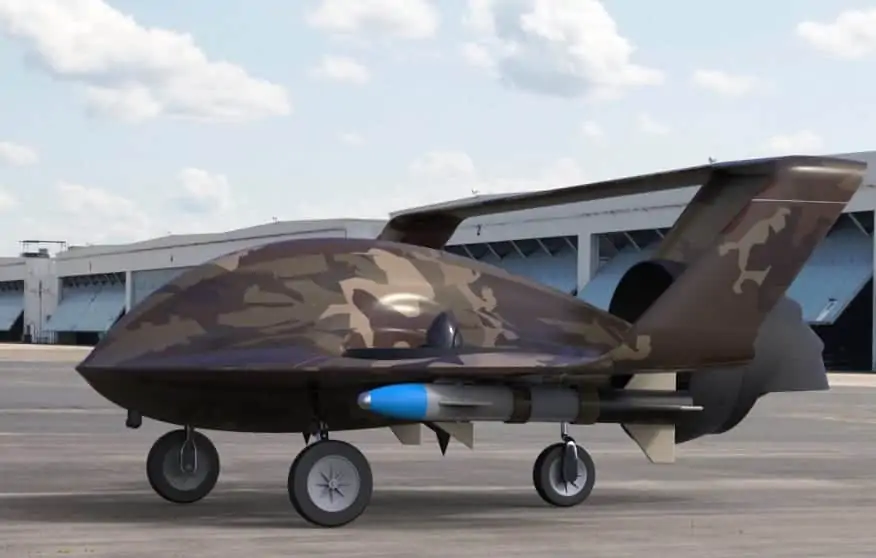 The Challenger Aerospace Group has announced that it has unveiled the design of its new Stingray hybrid vertical take-off and landing (VTOL) unmanned aircraft system (UAS).
According to Challenger Aerospace Group CEO LeRoy Aday, the new Stingray is a battlefield advanced targeting and attack platform. The unmanned aircraft is designed for strike missions, ship-borne protection, coastal patrol and standard missions such as surveillance and monitoring, target pointing and designation.
The Stingray UAS is powered by a diesel JP-4 Drake Engine (diesel, JP-4) with a rated power output of 278 hp (207 kW). It has the ability to operate at ranges of up to 836 km with a flight endurance of 4 hours.
Specifications:
Length: 17 ft 3.3 in (5266.54 mm)
Wingspan: 18 ft 7.6 in (5679.56 mm)
Height: 7 ft 8 in (2337m m)
Empty weight: 1,088lb (493 kg)
Max takeoff weight: 2,250lb (1,157 kg)
Lift fans: 3x Electric
Fuel Cap: 35 Gal (132.489 L)
Max speed: 126.002 knots (145mph)
Cruise Speed:112.9 kn (130 mph)
Range: 520 mi (836.859 km)
Service ceiling: 11,000 ft (3352.8m)
Rate of climb: 1,700ft/min.
Find suppliers of Hybrid VTOL UAVs >