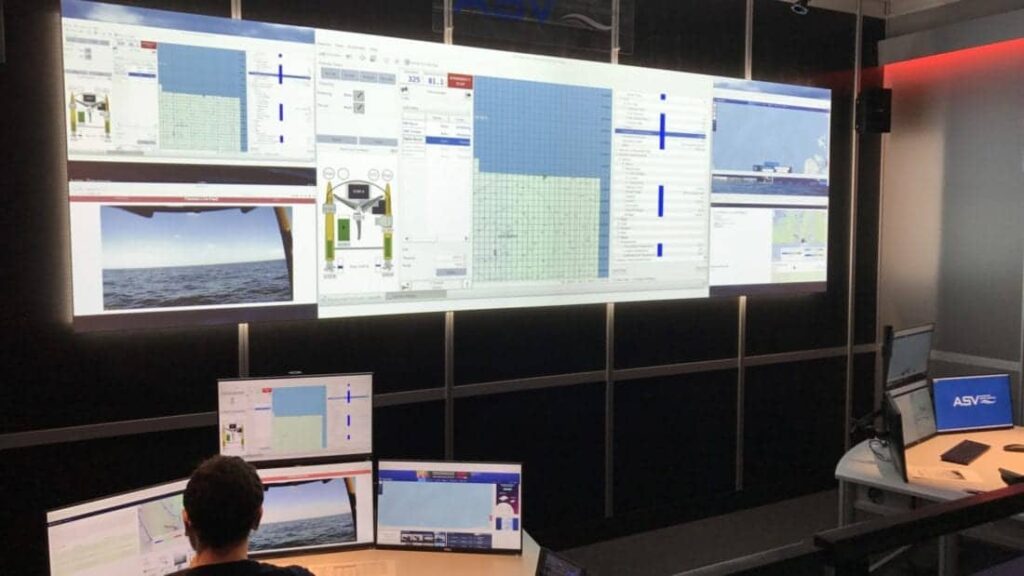 ASV Global has announced that its long-endurance autonomous surface vessel Thomas has embarked on a mission off Scotland out to the Faroe, Shetland Channel to collect oceanographic data. Along with several other surface vessels and submarine gliders, Thomas was deployed from Orkney as part of a mission being coordinated by the National Oceanography Centre.
Thomas is being operated via a satellite link from ASV Global's newly opened Mission Control facility in Portchester. The autonomous vessel is being monitored round the clock by the company's expert team of remote operators. This mission marks the first long endurance operation executed from Mission Control. The team are able to see live data feedback from the ASView control system as well as the onboard cameras and sensors.
The 4m autonomous catamaran is fitted with a towed passive acoustic array to collect data in an area up to 7,000 square miles. The payload fit took place in Portchester before the vessel was transported to Orkney by road.
Thomas was designed and built by ASV Global in Portchester. The vessel is part of the company's C-Enduro range of long endurance autonomous vessels and was delivered to the NOC in 2014. Since then Thomas has completed a range of ocean science data collection missions for the NOC including a mission off the Cornish coast in May 2016.
Watch a video about ASV's Mission Control below: