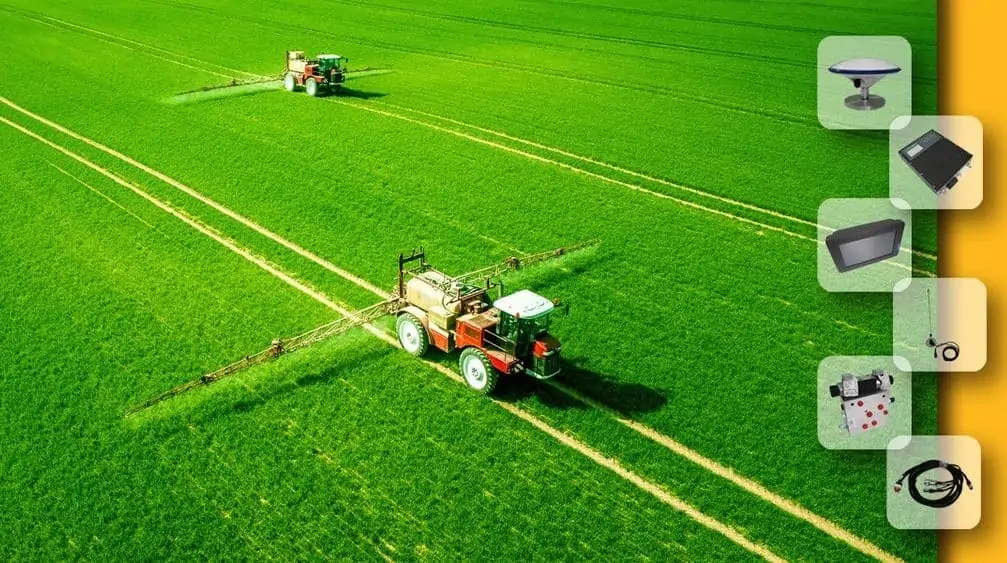 Tersus GNSS has announced the release of the company's new AutoSteer solution. The AG960 AutoSteer System provides an autopilot for precision agricultural machinery and aims to enhance and optimize operational accuracy and productivity for modern farmers.
The AG960 AutoSteer System is an autopilot solution for agricultural machinery. It represents a technological combination of Global Navigation Satellite System (GNSS) and automation. By integrating a high-precision navigation RTK receiver and software, it makes agricultural machines operate in accordance with a pre-set planning path. The whole system includes a GNSS antenna, vehicle display panel, high-precision positioning receiver, hydraulic valve (steering wheel optional), and steering sensor. With precise GNSS guidance, the hydraulic system of the machinery is steered by a vehicle controller. The machines can then operate while automatically aligning with the set route, and graphical details will be displayed on screen. The system is applicable for each working cycle of agriculture, including soil tillage, plowing, ditching, spraying and harvest.
Henry Peng, application consultant of Tersus Precision Agriculture Solution, said: "Taking one step beyond centimeter-level operation accuracy, Tersus AG960 applies advanced RTK positioning in the autopilot controller. The solution will bring about a paradigm shift in the way that farming vehicles work and will improve their operational quality and productivity. In addition to tractors, sprayers, mowers and other agricultural machines will witness major changes as well."
"Tersus plans to launch a series of solutions that meet the varied requirements of different farming machines. The AG960 has first been commercially deployed in China, and will be further rolled out in other regions around the world, where it will help modern farmers go hassle-free in their daily work and produce more with less," said Xiaohua Wen, founder and CEO of Tersus.