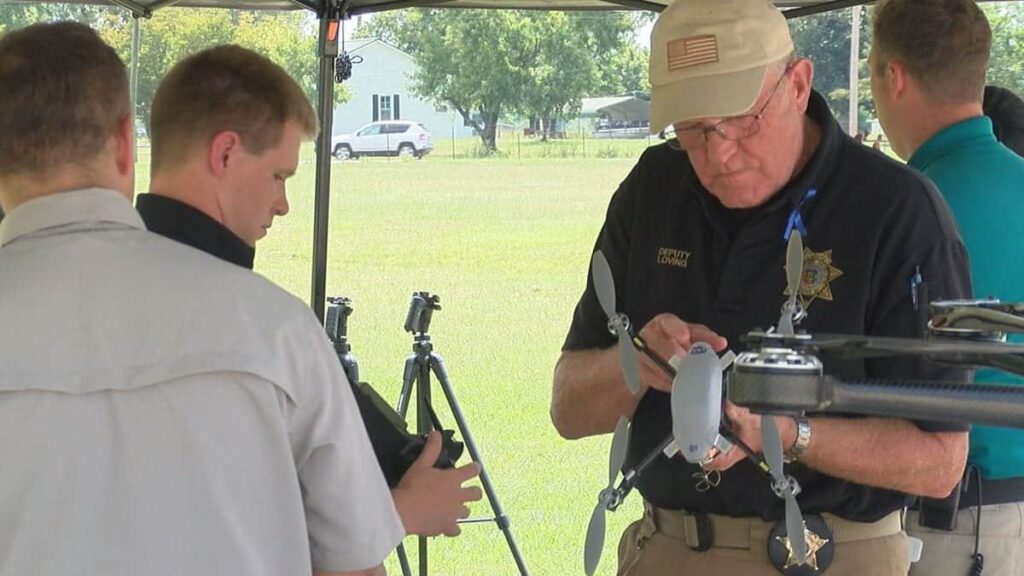 Avion Unmanned has announced that it has provided the Limestone County Sheriff's Office (LCSO) in Alabama with training to allow the Office to obtain a Certificate of Authorization (COA) from the Federal Aviation Administration (FAA) and implement Unmanned Aircraft Systems (UAS) into their daily operations.
Avion Unmanned was instrumental in training the department's officers and deputies to be FAA-compliant, legal, and safe UAS operators. Avion Unmanned supported the development of the agency's operating procedures, and COA request as well. The COA was issued by the FAA in coordination with the local Air Traffic Organization (ATO) at Huntsville International Airport. This COA authorizes the LCSO to operate within Limestone County and in the surrounding areas.
Located in Athens, Alabama, LCSO's Sheriff Mike Blakely made the decision to introduce UAS into the department after realizing the benefits drones offer a public-use agency. UAS have the capability to gather and record information much quicker and more thoroughly than people, espcially in applications such as search and rescue.
The ultimate goal is to use the small UAS for critical life-saving efforts such as locating missing persons, and monitoring incidents where a hazardous condition exists. The UAS can also be used to gain intelligence on a location, before a search warrant is given; or to help find an inmate that has possibly escaped. UAS could provide a perspective that could be invaluable to investigators.
"These aerial systems give us several advantages in those types of situations," Stephen Young, public information officer for the sheriff's office, told Huntsville's WHNT News 19. "They give us better decision- making ability. Obviously, if you know what you're dealing with, the more you know about it without having to put men and women in uniform in the way of possible threats, then you make better decisions. Primarily, the mission is to save lives."
"The only way to be effective with a tool is to be properly trained in how to use it." said Taylor Abington, Avion's UAS Program Manager. "Avion launched our unmanned division specifically to ensure agencies like emergency management and law enforcement are properly trained to operate UAS legally, effectively, and most importantly, safely."
"We spent a little over $30,000 of our funds from the rodeo for the drones, paying for the training, and paying Avion to make sure we're FAA compliant," Sheriff Mike Blakely told WHNT.
Now that the training phase is complete, LCSO has Operational approval to allow their Deputies to operate UAS in the National Airspace (NAS) to support law enforcement operations. A bird's-eye view is an undeniable advantage. While the UAS will not replace a traditional aviation unit, there are many circumstances that do not require a fully equipped helicopter/airplane. The cost to fly manned aviation in public safety is estimated to be $350 or more per hour. Law enforcement agencies currently utilizing UAS to support operations say operational costs are below $25 per hour.
The department's operational UAS are a DJI Phantom 3, and the PSI Tactical InstantEye. They are both configured with four small rotors that allow them to take off and land vertically. Battery powered and remotely controlled, they can stay aloft for up to 30 minutes on a single charge. The UAS have a built-in 4K camera system, and the option to incorporate a side-mounted FLIR (Forward-Looking Infrared) camera.
The use of UAS in law enforcement is a growing trend nationwide. Three-hundred forty-seven first responder agencies across the nation have requested and/or received authorization to operate UAS, according to FAA records, and of those, only 121 are Sheriff's offices.