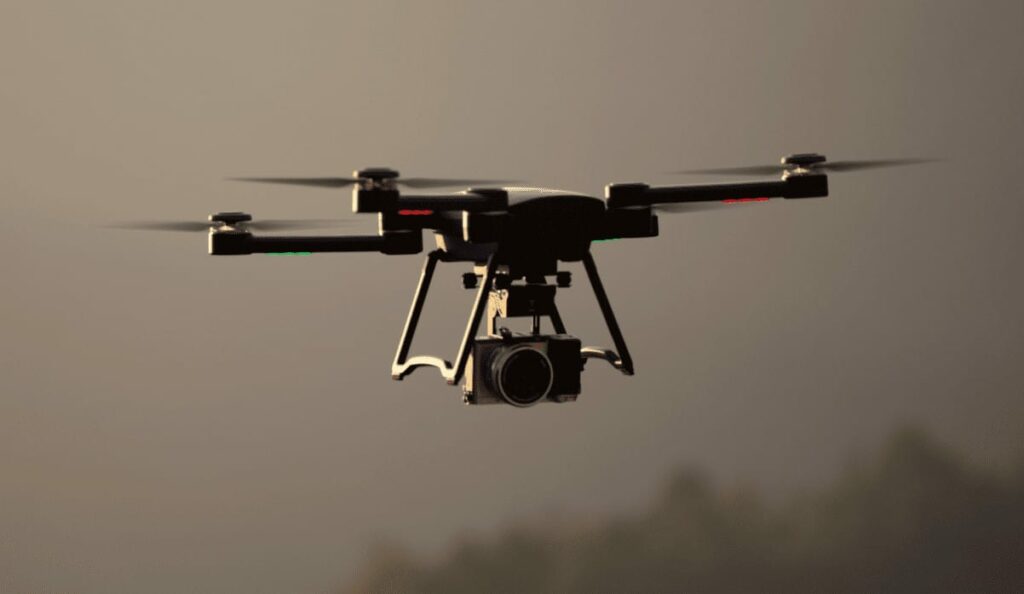 GDU has announced the launch of a new line of interchangeable camera gimbals for different drone operator needs and specific uses, such as professional photographers/videographers and commercial industrial users. In adddition, GDU has also developed the Byrd Premium 2.0 drone with an increased integrated video transmission distance of 2000 meters.
The new Byrd Universal Flying Platform camera gimbal line consists of the following:
Byrd X ILDC Gimbal – a DSLR and mirrorless universal gimbal. Features power on/off, define angle, picture capture and zooming capability.
Byrd X 10 Times Zoom Camera Gimbal – a 4K, 10X zoom camera and gimbal. Ten-times zooming camera with small size and simple operation that shoots remote and close sceneries with the functions of one-button automatic focus, manual zooming, 10X optic zooming and 2X digital zooming.
Byrd X Stretching Gimbal – automatically stretches when the drone takes off, and automatically packs up when returning. It can freely shoot without obstructing any angle. The stretching gimbal can carry all the same type of GDU gimbal/camera options.
Byrd X Infrared Camera (Resolution: 640×480) – the GDU developed infrared camera can measure heat accurately, even under little to no light, to recover an accurate image analysis. As a flying temperature monitor control, it has been widely applied in fields such as agricultural management, outdoor exploration, fire hazard monitoring, and search & rescue.
"GDU has truly changed the game with this new line of camera gimbals," stated Nicolia Wiles, GDU Director of Digital. "No longer will drone users need to purchase multiple drones to complete different jobs – from aerial photography and videography, to construction monitoring to search and rescue – the new Byrd Universal Flying Platform can handle everything."
Find suppliers of Gimballed Camera Systems >
Find suppliers of Multirotor UAVs >