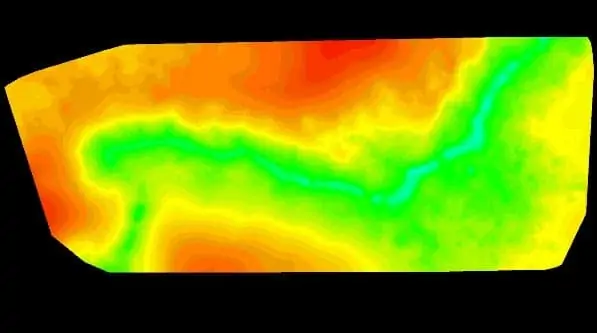 Pix4D has announced that it has released the latest version of its Pix4Dmapper software, which features fully automated digital terrain model (DTM) extraction. Pix4D has implemented some of the most successful academic research for DTM extraction into Pix4Dmapper, improving the software's ability to precisely separate objects from terrain.
Precisely separating objects from terrain and distinguishing bare earth using digital surface models (DSMs) has historically been a difficult task, due to the large variety of vegetation and man-made structures above ground. Using DSMs generated from high-resolution images, Pix4Dmapper algorithms can now detect bare earth, as well as compute and remove above-ground objects precisely without pulling the terrain height up for interpolation. This new approach provides accurate terrain model elevation, instead of just visually removing objects.
The fully-automated algorithm works with a wide variety of surface models, whether they contain small and scattered houses or large, dense trees. A trial of Pix4Dmapper with the new features can be downloaded from Pix4D's website.