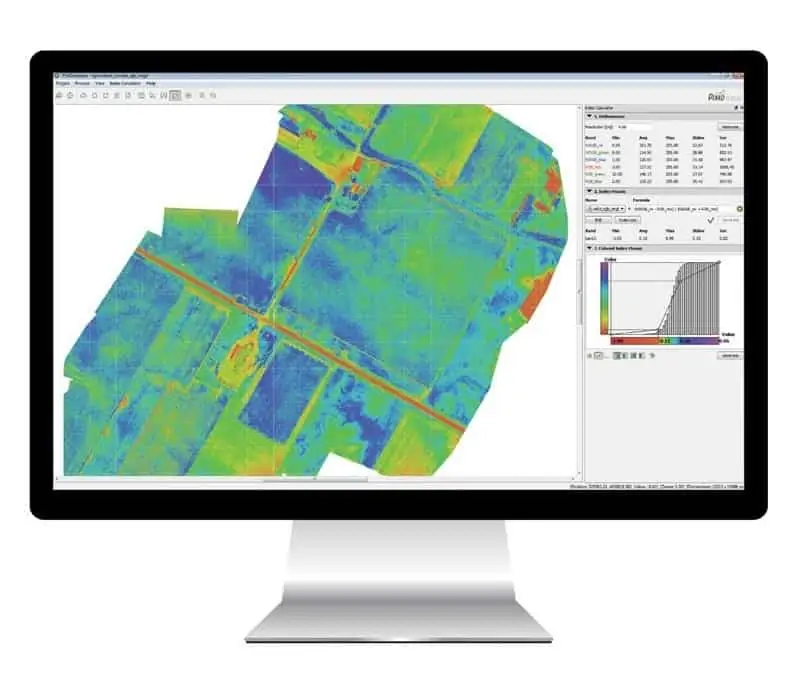 Drone mapping software developer Pix4D has announced the launch of hybrid solutions that integrate mobile, desktop, and cloud platforms for more flexible mapping.
"When we started Pix4D six years ago, we were a cloud processing company," said Christoph Strecha, Pix4D's CEO. "But our first clients were photogrammetrists, land surveyors, or working in mining, and needed desktop software at the time. So we switched our focus to that."
As more and more industries adopt drone mapping and modeling, additional needs have emerged. The ability to analyze data collectively or follow sites over time is particularly important in agriculture, construction, insurance, and real estate. Professional surveyors require a focus on accuracy and data control in addition to post-processing collaborative tools.
"Having a solution with both cloud and desktop functionalities complements the needs of drone professionals," says Lorenzo Martelletti, Sales and Marketing Director of Pix4D. "We are now the only mapping software company offering the best of both worlds: the professional accuracy, control and detailed analysis associated with desktop; and the data timeline, analytics and collaborative tools associated with the cloud."
Pix4D's hybrid technology gives mapping professionals the freedom of mobile data capture, along with seamless editing and analysis on both desktop systems and in the cloud.
Mobile: Pix4Dcapture creates flight plans for image capture. Post-flight, images are transferred to the cloud or desktop for processing.
Cloud processing is hardware-free. A new web uploader enables fully automatic processing, and results are available online to analyze and share.
Desktop processing benefits those who may not have access to a good internet connection, and gives advanced editing tools to those who want absolute control over their data.
Pix4D has launched four new solutions in total: Pix4Dmapper Pro 3.0 for surveying, mapping and forensic industries; Pix4Dbim for construction, Pix4Dag for agriculture, and Pix4Dmodel for real estate.
Find suppliers of Modelling Software >