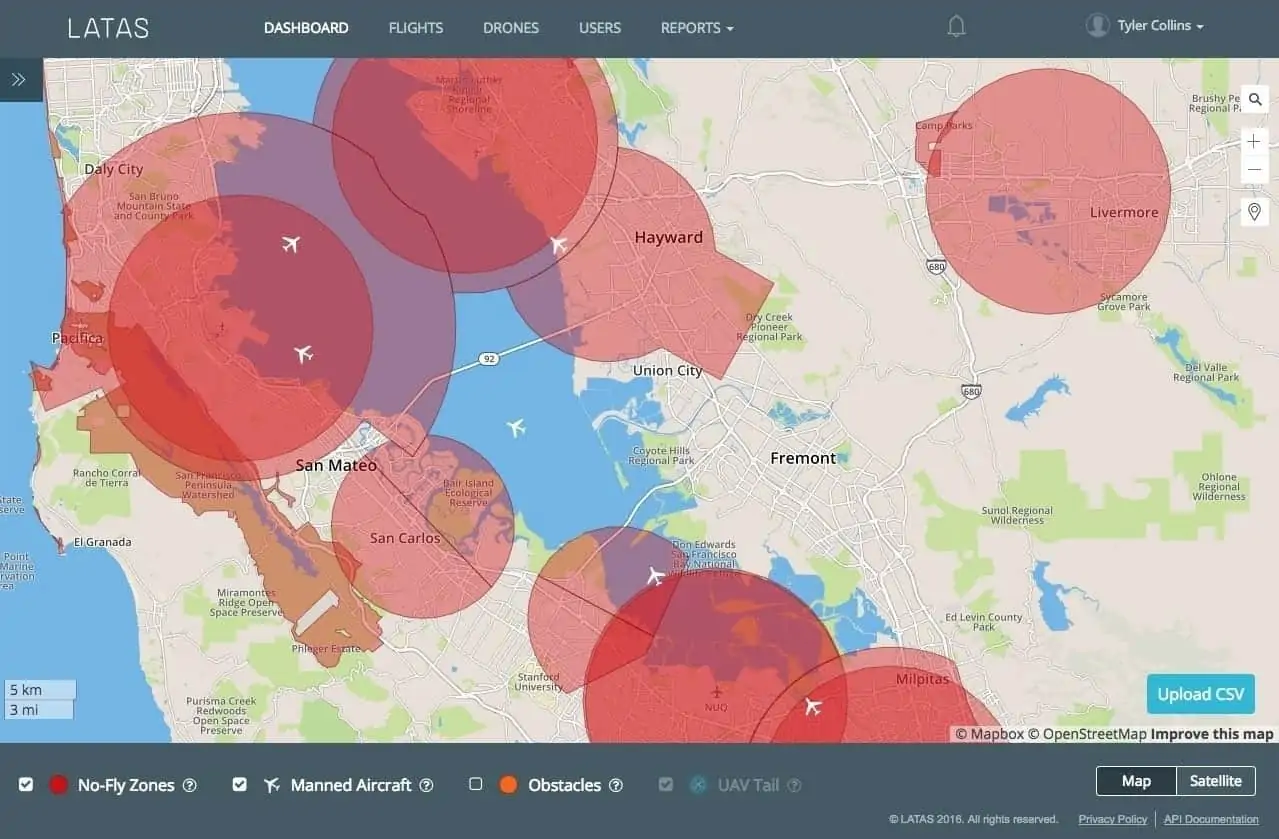 PrecisionHawk Inc. has announced the launch of its low altitude traffic and airspace safety platform (LATAS), which it claims is the only platform to link drones, 3d ground data and live manned aircraft data from the FAA into a single system that tells a drone operator when and where it's safe to fly.
The launch comes shortly after PrecisionHawk signed a five-year deal with Harris Corporation, a systems integrator for the FAA. By integrating Harris' manned aircraft data, LATAS can provide traffic alerts to drone operators without any delay and build tools for drones and manned aircraft to see each other's real-time location for the first time. PrecisionHawk first proved this concept under the FAA Pathfinder program and then with the Department of Homeland Security, becoming the first company approved for beyond line of sight commercial flight under a Part 107 waiver.
"We have done significant testing to measure how LATAS, equipped with Harris' real-time air traffic data, can enhance the safety of a drone pilot when flying beyond visual line of site (BVLOS)", said Tyler Collins, VP Airspace at PrecisionHawk. "As thousands of new operators join the drone space under Part 107, our goal is to provide an easy to use and reliable safety tool that gives a drone operators a complete picture of their surroundings and how those surroundings are changing in real-time."
Harris' airspace data is available through the LATAS API to drone manufacturers and app developers, and drone operators can sign up to use the LATAS dashboard for free. The web dashboard acts as a digital observer for the drone operator. Equipped with airspace data maps that are rigorously analyzed by airspace and geospatial experts at Skyward, LATAS makes the operator as knowledgeable as possible about the environment around them during flight. A user submits a flight plan to see no fly zones and receive real-time notifications of hazards on the ground or in the air.
"This partnership combines PrecisionHawk's UAS industry innovation with Harris' FAA critical networks expertise," said Ed Sayadian, president, Harris Mission Networks. "Harris developed the first UAS surveillance capabilities covering the entire National Airspace System, which are now being integrated into LATAS."