In what may be the first time since the Section 333 program was introduced, the Federal Aviation Administration has granted Exemption 333 status to a Penguin B unmanned aerial vehicle, produced by UAV Factory and powered by a gasoline engine. The vast majority of aircraft being granted Section 333 exemptions have been electric powered.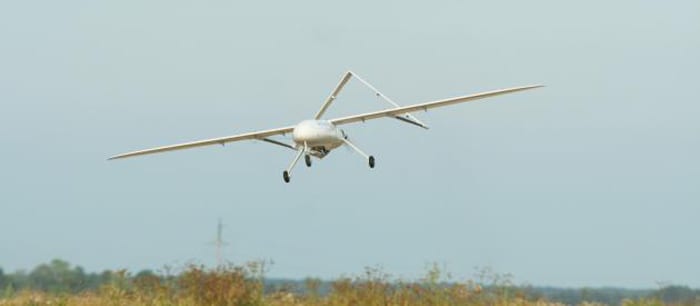 Typically Section 333 exemptions have been granted to aircraft with flight endurance measured in minutes or a few hours. Because of the high energy density in gasoline as opposed to electric batteries, the Penguin B fixed-wing UAV is capable of flights in excess of 20 hours, using its turnkey Electronically Fuel Injected Engine. It has a maximum useful load of 22 pounds, comprising nearly half of the aircraft's 50 pound maximum take-off weight.
UAV Factory, a vertically integrated manufacturer and designer of long endurance unmanned aerial vehicles, stated that more applications for Exemption 333 for the Penguin B platform are in line to be granted and its fully-integrated turnkey solution aircraft the Penguin C, are underway.
UAV Factory Sales Director Rory Bauer explained "We are working with prospective customers to help them draft their Section 333 applications because as the manufacturer we have the required information readily available."
In addition to new Exemption 333 applicants and established operators in the United States, UAV Factory has customers in more than 35 additional countries.
UAV Factory CTO Konstantins Popiks added "This helps pave the way for other Section 333 applicants looking for increased endurance and payload capacity. Having an internal combustion, as opposed to an electric aircraft approved for a Section 333 exemption now is a great step forward."