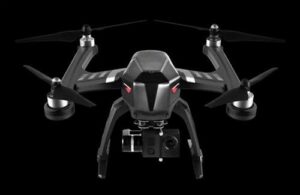 FLYPRO Aerospace Tech Co. Ltd., a developer of unmanned aerial vehicles (UAVs) for the entertainment and sports markets, has announced the release of the XEagle, a smartwatch-controlled unmanned aerial vehicle equipped with auto follow and obstacle avoidance functions.
XEagle incorporates various features including voice control, smartwatch and automatic obstacle avoiding, and FLYPRO claims that this is the first time smart watch technology is applied in UAV design. By liberating both hands, users do not need to have any previous knowledge and experience when handling an XEagle.
Designed for recording sports activities, FLYPRO has replaced the traditional UAV remote controllers with XWatch, a smart watch designed to control XEagle aircraft. Users can control the devices to take off, land, follow, and adjust flight height with just one click on the wrist within 300 meters. The smart watch design enables users to fly the aerial vehicles to take high definition pictures and videos while engaging in intense sports such as skiing and mountain bike cycling.
The voice control feature allows hobbyists to fly the XEagle without moving their hands at all – the built-in intelligent voice recognition system responses fast and accurately to commands in both Chinese and English. Users only need to instruct the XEagle with commands such as "FLYPRO, take off" and "FLYPRO, follow me" to launch the XEagle in the air and have it follow automatically.
To lower the risk of crashing the UAV in both takeoff time and during flight, XEagle offers a worry-free crash prevention solution by installing four layers of protection. With an infrared obstacle avoidance system and built-in photoelectric sensors, the XEagle can calculate precisely and in real time for obstacles to avoid collisions. The detection is effective when the obstacle is at a distance of between 0.1 to 15 meters with relative velocity of 12 meters per second. The UAV can dodge obstacles and barriers while flying in the air by changing its flight path automatically.
"Now, customers favor UAV products with lower risks associate with operating the aerial vehicles as well as technological innovations that enable users to perform complex tasks without advanced training. When other companies are looking for ways to make UAV products more accessible to the public, FLYPRO has already achieved that with our innovative functions like smart watch control, auto follow and obstacle avoidance that allow everyone to enjoy flying the UAVs for sports and entertainment," said Lin Hai, founder and CEO of FLYPRO.
Find suppliers of VTOL UAVs >