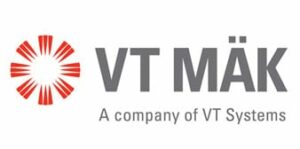 VT MÄK (MÄK), a company of Vision Technologies Systems, Inc. (VT Systems), has announced that it will use its complete line of simulation software at I/ITSEC 2014 to demonstrate how state-of-the-art technology can enhance training environments.
Alongside its core product capabilities, MÄK is unveiling several demonstrations that show how customers can integrate MÄK Commercial-Off-The-Shelf (COTS) products into training solutions.
MÄK provides the simulation technology and software architecture to build modern command staff training systems—regardless of echelon—to teach and practice planning, decision-making, and communication skills. Booth visitors will see:
A battalion-level simulation evaluating alternate courses of action;

Innovative simulations using intelligent human characters to train company commanders;

A low-overhead Joint Air Support Operation.
The company's reinvented VR-Vantage IG (image generator) harnesses the power of the latest graphics card technology to render beautiful scenes. The IG is combined with four different host simulation engines to demonstrate high-performance first-person player stations. I/ITSEC demonstrations include:
A Light Armored Vehicle (LAV) demo;

A Forward Observer using binoculars;

A UAV sensor gimbal simulation;

An integration of VR-Vantage IG with the Oculus Rift.
For more than 20 years, MÄK has been committed to open standards and interoperability. Since the M&S community is now embracing web and mobile technologies, MÄK will present web technologies to help build interoperable, easily accessible, rapidly developed, and highly deployable training systems.
MÄK's Training System Demonstrator combines lightweight web technologies with its complete line of simulation software to create a training system environment to suit both student and instructor training scenarios.

Innovative applications for Command Staff Training focus on open standards and interfaces, allowing integration into existing and future systems—both operational and simulated.

Web interfaces help instructors set up and run MÄK's first person player stations.