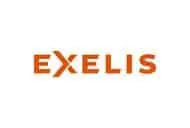 Exelis has been awarded a $25 million contract to deliver five additional infrared sensing systems for use on the Gorgon Stare program – a persistent wide-area unmanned airborne surveillance system – for which Sierra Nevada is the prime contractor.
Twelve Exelis sensing systems – six electro-optical/infrared and six infrared-only systems – are currently employed on the Gorgon Stare program. The electro-optical/infrared sensors have been in use since the program's inception in 2008, logging more than 10,000 operational hours, while the infrared systems were recently deployed and are now operational.
"The latest increment of the Exelis system provides four times the coverage area at a higher resolution than the first increment, which gives military personnel more detailed data to make critical decisions more quickly," said S. Danny Rajan, director of regional surveillance at Exelis. "Traditional full-motion video systems provide a limited view and context of activities occurring on the ground. However, a persistent, real-time, wide-area coverage system vastly improves a user's understanding of events."
Exelis has a proven track record of performance, expertise and innovation in airborne and remote sensing systems, such as those on the Gorgon Stare program, which is part of the company's intelligence, surveillance, reconnaissance and analytics strategic growth platform.
Exelis sensors collect multiple views, 12 times per second and combine those views into a single seamless image, which is then beamed to a ground station. From the ground station, the information can be sent to individual mobile devices with various views. While both sensor increments provide a circle of constant, real-time surveillance, the latest version provides improved resolution and an 8-kilometer (about 5 miles) diameter of coverage compared with increment one's 4-kilometer (about 2.5 miles) diameter of coverage.
"By their nature threats are unpredictable, but having the capability to observe multiple views of various events over a large area over time improves the chances of identifying anomalous or threatening activity that may be of intelligence value," Rajan said.