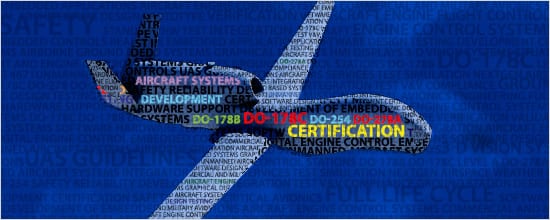 ENSCO, Inc. is taking its deep experience and advanced technologies in avionics systems engineering, vision systems, embedded graphics, mission support, and meteorology to the 2013 Association for Unmanned Vehicle Systems International (AUVSI) conference and exhibition in Washington, D.C., Aug. 12-15. AUSVI is the largest worldwide event for Unmanned Aircraft Systems (UAS), attracting attendees from government, industry and academia.
Previously used primarily in military operations, the value of UAS to law enforcement, agriculture, disaster evaluation, and other civilian operations has become increasingly evident. Now that Congress has approved widespread use of UAS by late 2015, the FAA is working to mandate guidance for their use in civilian airspace.
ENSCO is well positioned to design, build and certify UAS for operation in the National Airspace System based on its experience with the armed forces, the FAA, and national security groups merged with its capabilities in avionics software and flight systems, global meteorological forecasting, and integrated sensors and systems.
With more than 25 years of experience in designing, developing, testing and certifying software for the cockpit combined with Command & Control (C2) using IData® customized embedded graphics software and the Tactical Synthetic Vision System (TSVS), ENSCO is set to transition these technologies to ground control stations. TSVS offers the ground station a real-time image from the air that eliminates atmospheric obscurations and synthesizes information from multiple sources into a single, clear, accurate 3-D display of the ground environment. TSVS offers critical situational awareness to decision makers in ground control stations.
ENSCO is currently working with Space Florida to develop the architecture and operational concept to build a test site for UAS in Florida. The research and development site will test the safety and airworthiness of UAS in the National Airspace System.
ENSCO's decades of experience in providing meteorological tools and systems for space operations, airlines, the National Weather Service, and NASA offer unparalleled support for UAS operations. ENSCO is leveraging this extensive experience in meteorology to address the unique flying constraints for unmanned systems, including air and mechanical turbulence, small scale weather effects, and charged atmospheres.
Supporting the Air Force's mission for safety and efficiency at national launch ranges by providing instrumentation, engineering, architecture development, and analysis, ENSCO offers unparalleled reliability and cost savings for ground systems, flight systems, and payloads.
Additionally, ENSCO's expertise in sensor development and integration has led to emerging solutions for position, navigation and timing (PNT) in GPS-denied environments, valuable for UAS swarm navigation and control. Integrating ENSCO's sensor technologies with its capabilities in chemical, biological, radiological and nuclear (CBRN) modeling for identification, transport and dispersion of compounds enhances situational awareness for the ground control station as well as the UAS transport.
ENSCO anticipates a large attendance to view their capabilities with Unmanned Aircraft Systems at Booth 4023 at AUVSI.