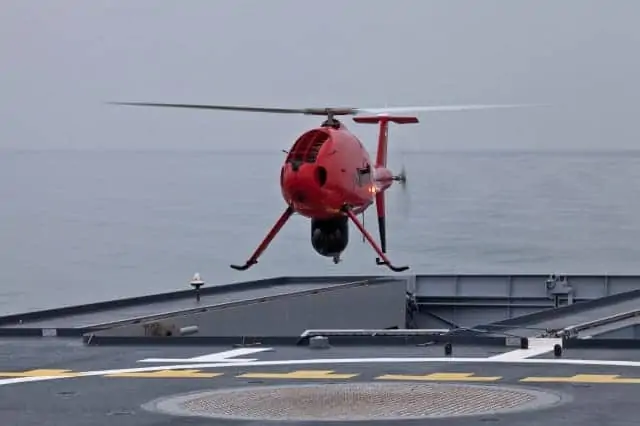 Schiebel has successfully concluded a series of flight trials with EADS Astrium's Pseudolite-based Local Positioning System "DeckFinder", expanding its automated launch and recovery capability for operation where access to GPS has been denied.
Schiebel integrated the DeckFinder Receiver Segment into a CAMCOPTER® S-100 and deployed the DeckFinder Ground Segment at the Schiebel Testing Grounds close to
Vienna, Austria, earlier this year, enabling a joint team to conduct a week-long flight campaign with the goal of testing and evaluating the capabilities that DeckFinder adds in terms of highly accurate automated operations.
"By feeding the position data generated by the Astrium DeckFinder System directly into the avionics of our CAMCOPTER® S-100, we are now able to operate fully automatically, independent from Global Positioning Systems (GPS) during hovering, approach and landing, enabling us to launch and recover in environments that no-one has been able to perform before", Hans Georg Schiebel, Chairman of the Schiebel Group, explains.
DeckFinder is a Local Positioning System consisting of a ground segment of six RadioFrequency-based Transmitters (Pseudolites) and a corresponding airborne receiver.
Based on GPS-independent range measurements it provides the CAMCOPTER® avionics with highly accurate and relative 3D position information that allows the S-100 to
navigate with an accuracy better than 20 cm over the landing zone, placing Schiebel's customers in a unique position to operate the CAMCOPTER® with high degrees of
autonomy during periods of GPS denial from small vessel decks under demanding environmental conditions, a scenario that we see increasing in the future.