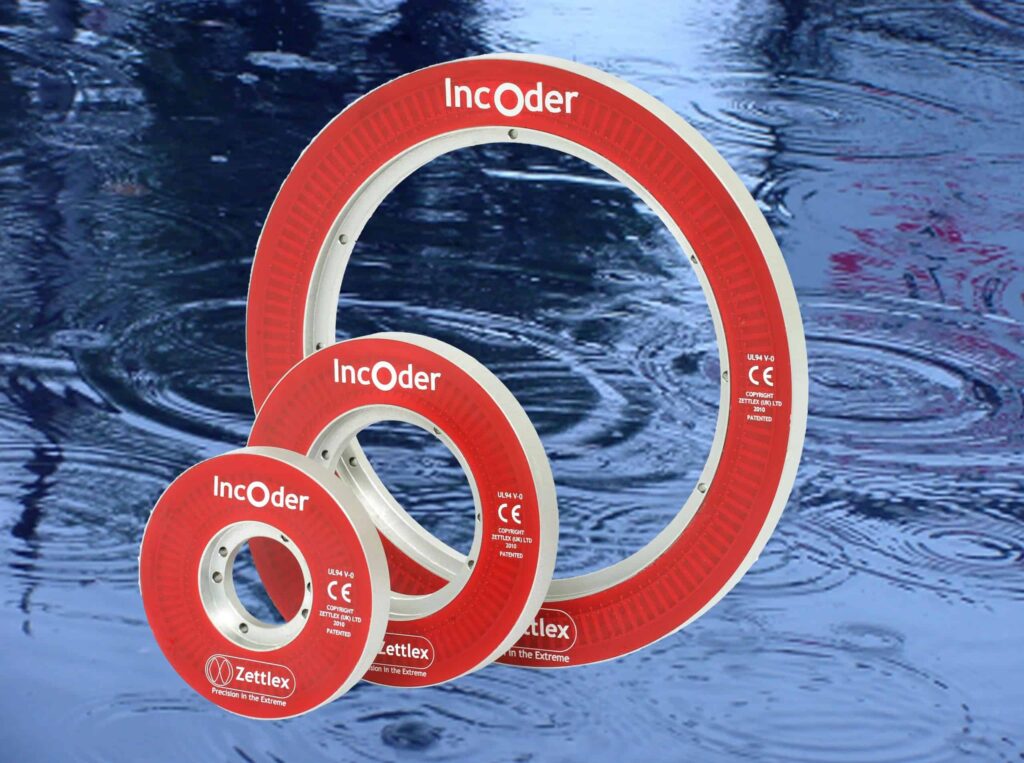 Cambridge-based sensors company Zettlex has announced the further expansion of its IncOder range of precision angle encoders. The range now includes a choice of more than 45,000 product variants, including new IP67 rated sensors for operation in wet environments.
Mark Howard, Zettlex General Manager comments: "We are seeing a rapid growth in demand for our inductive encoders, especially in overseas markets. The common thread is the demand for precision position and speed measurement in challenging environments where traditional solutions – such as potentiometers, optical encoders or pancake resolvers – are simply not up to the job or are too expensive."
The IP67 versions allow users to deploy IncOders in wet environments because the traditional weak spots from cable fittings and connectors have been overcome by the use of an integral moulded cable.
The IncOder range offers a choice of 8 sizes from 75mm to 250mm; 6 different mechanical mounts; 8 measurement resolutions; 10 data outputs; 4 supply voltages and 4 connector options.
Exports now account for more than half of Zettlex revenues with recent sales to USA, Turkey, South Korea, Taiwan, Australia, Israel, Norway, Sweden, Finland, Spain, Romania, France and Germany.
IncOders are precision, non-contact, absolute angle measuring devices that use a unique inductive technique and may be considered as an inductive encoder. The sensors are suitable for precision measurements in harsh environments such as industrial, military and aerospace equipment – where electrical contacts, optical or capacitive sensors may prove unreliable or where traditional resolvers, synchros or Inductosyns are too bulky or expensive.
IncOders are specified for a wide variety of applications, including rotary joints & gimbals; actuator servos & motor encoders; electro-optic & infrared camera systems; heliostats & solar equipment; robotic arms & CNC machine tools; calibration equipment; light & heavy calibre weapons systems; targeting systems & range finders; antenna pointing devices & telescopes; packaging & laboratory automation; medical scanners & surgical equipment; cranes & telescopic manipulators. IncOders also have a solid track record in safety-related applications, including airborne equipment and weapons systems.